Swimming & diving teams compete in Florida
---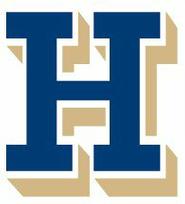 The Hamilton College men's and women's swimming & diving teams participated in the non-team scoring Founders Relay Meet with Colorado College and Colby-Sawyer College at Founders Park in Islamorada, Fla., on Jan. 11.

Results

Hamilton won five of the eight relay events, which were all long course meters, and both diving competitions. All swim events were co-ed with two men and two women in each relay.

The Continentals won by more than six seconds in the 4 x 50-meter backstroke with a time of 2:09.28 and prevailed in the 4 x 50 breaststroke in 2:32.47. Hamilton took first place in the crescendo freestyle with a time of 5:19.43. In that event, the first athlete swims 50 meters, the second swims 100 meters, the third 150 meters and the anchor leg went 200 meters.

The Continentals triumphed in the 200 medley relay with a time of 2:10.27 and captured the top spot in the 4 x 100 individual medley by more than 10 seconds in 4:47.43. Molly Ferguson '14 won the women's diving event with 177.65 points and Remi Levinson '17 won the men's diving with 162.50 points.

Hamilton hosts Rochester Institute of Technology on Saturday, Jan. 18, at 1 p.m.