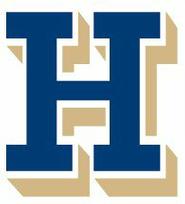 The Hamilton College men's and women's swimming & diving teams recently earned Scholar All-America recognition from the College Swimming Coaches Association of America (CSCAA).

2015 CSCAA Spring Scholar All-America Teams

The Continentals are two of the record 600-plus teams from 406 institutions to receive the honor for the 2015 spring semester. This marks the fifth straight semester that both programs have been designated as Scholar All-America teams under head coach T.J. Davis.

Hamilton was tied for the third highest team grade point average on the women's list at 3.67, while the men registered a team GPA of 3.35. To be selected as a CSCAA Scholar All-America team, programs must have achieved a GPA of 3.00 or better during the spring semester.