Swimming & diving teams participate in "Hour of Power" fundraiser
---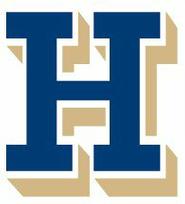 The Hamilton College men's and women's swimming & diving teams participated in the 2012 Ted Mullin "Leave it in the Pool Hour of Power" Relay for Sarcoma Research on Nov. 13.

The relay honors former Carleton College swimmer Ted Mullin, who passed away in the fall of 2006 from sarcoma, which is a rare soft-tissue cancer that appears in young people. The event consists of continuous, any-stroke relays for one hour during practice, and takes place in each team's home pool.

The relay has grown from 15 teams in its first year to more than 145 in 2012. More than 7,000 athletes joined forces to honor all those who are fighting against or have lost the battle to cancer.

Hamilton raised $170 for sarcoma research this year. Through the first six years, more than $330,000 has been raised to support research into the causes and treatment of sarcoma at the University of Chicago.