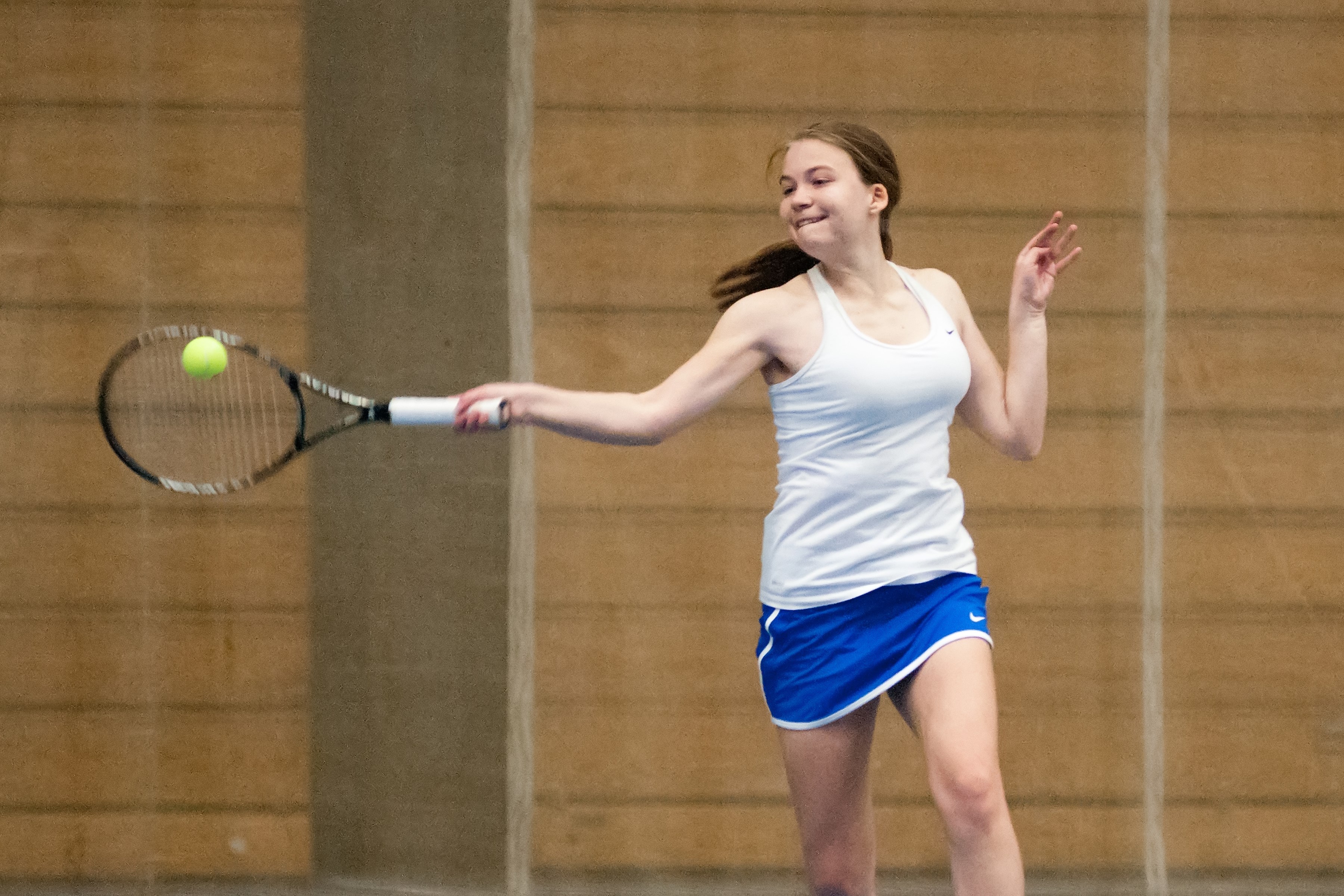 Hamilton College lost NESCAC matches against nationally ranked Trinity College teams at Trinity's Assaiante Center on Saturday.

Men's results | Women's results

The Hamilton women (11-8, 1-3 NESCAC) dropped a 6-3 decision against the No. 33 Bantams. The Continentals picked up all three of their team points on singles wins.

The Hamilton men (8-9, 0-4) suffered a 9-0 setback against No. 23 Trinity. The Bantams improved their record to 9-3 overall and 4-2 in the conference.

Claire Keyte '17 posted a 6-0, 6-4 victory at fourth flight singles for the Continentals. Keyte moved her singles record to 13-6.

Rachel Friedman '15 was a 6-2, 6-2 winner at fifth flight singles. Friedman is 14-4 in singles play and her 14 singles wins this season lead the team. She is in third place on the team's all-time list with 45 career singles victories.

Carrie Uhlein '15 recorded a 6-3, 7-5 triumph at sixth flight singles. Uhlein is 3-0 at sixth flight singles this spring.

The Hamilton men travel to Rensselaer Polytechnic Institute for a non-conference match on Sunday, April 19. The women are at Connecticut College for a NESCAC match on Saturday, April 25.