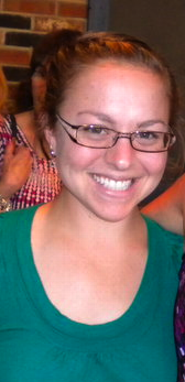 If modern medicine fails to adequately treat a condition, some patients turn to alternative healing methods. Francis Holistic Medical Center in West Boylston, Mass., provides this approach to healing. The Center focuses on pinpointing and treating the causes of symptoms of chronic illness rather than simply treating the symptoms. Emily Gaudet '12 is spending her summer as an intern for the Francis Holistic Medical Center, where she interacts directly with patients and helps provide administrative support. Gaudet's internship is supported by the Jeffrey Fund through the Career Center.
The Francis Holistic Medical Center is a private, holistic medical practice that believes that healing takes place on many planes and patients should be treated "physically, nutritionally, mentally, emotionally, environmentally, socially, and spiritually," according to its website. The Center treats many chronic illnesses, such as asthma, chronic fatigue, fibromyalgia, nerve disorders, headaches and lyme disease. The treatment options include diet management, supplements, IV nutrient therapy, detoxification, lifestyle counseling, neurofeedback and homeopathy. The Center aims to provide effective, full medicines without using conventional drug treatments.
Gaudet has been trained in the sorts of tasks that a medical assistant would do and as a general office assistant. The medical side of her internship involves setting patients up for their appointments, during which time she takes blood pressure, pulse, temperature, medical history since last visit, and occasionally height and weight. She also mixes IVs for IV therapy and takes part in some on-site testing, including pulmonary function tests, biothesiometry tests for neuropathy, and EKGs. On the administrative side, Gaudet prepares patient charts for appointments and does office work.
Gaudet, a neuroscience major, is interested in pursuing medical school, and she is aware that medical schools do not include integrative medicine in their curriculum. However, she is interested in learning more about holistic medicine, and this internship allows her the chance to educate herself about this growing field. She explains, "Opportunities to learn about holistic medicine are very limited and I'm lucky to have found a place like Francis Holistic to spend my summer." Though reading about holistic medicines and doing research on the subject can be beneficial, Gaudet is enjoying the learning process of taking part in this internship. At some point, she hopes to talk to patients about their experiences with allopathic, or conventional, medicines, so she can learn more about where these conventional approaches could improve.
At Hamilton, Gaudet runs for the Cross Country, Indoor and Outdoor Track teams and volunteers for Spring Farm and Root Farm.
While conventional medicines have helped heal countless people and treat many conditions, sometimes these techniques fall short of offering the whole-body approach that some patients want. Holistic medicine integrates many types of treatment, healing the entire body rather than attacking symptoms alone. Though Gaudet hopes to ultimately gain training in conventional medicine, her internship with the Francis Holistic Medical Center offers a different, yet important, approach to medicine.
Emily Gaudet is a graduate of Marianapolis Preparatory School in Thompson, Conn.