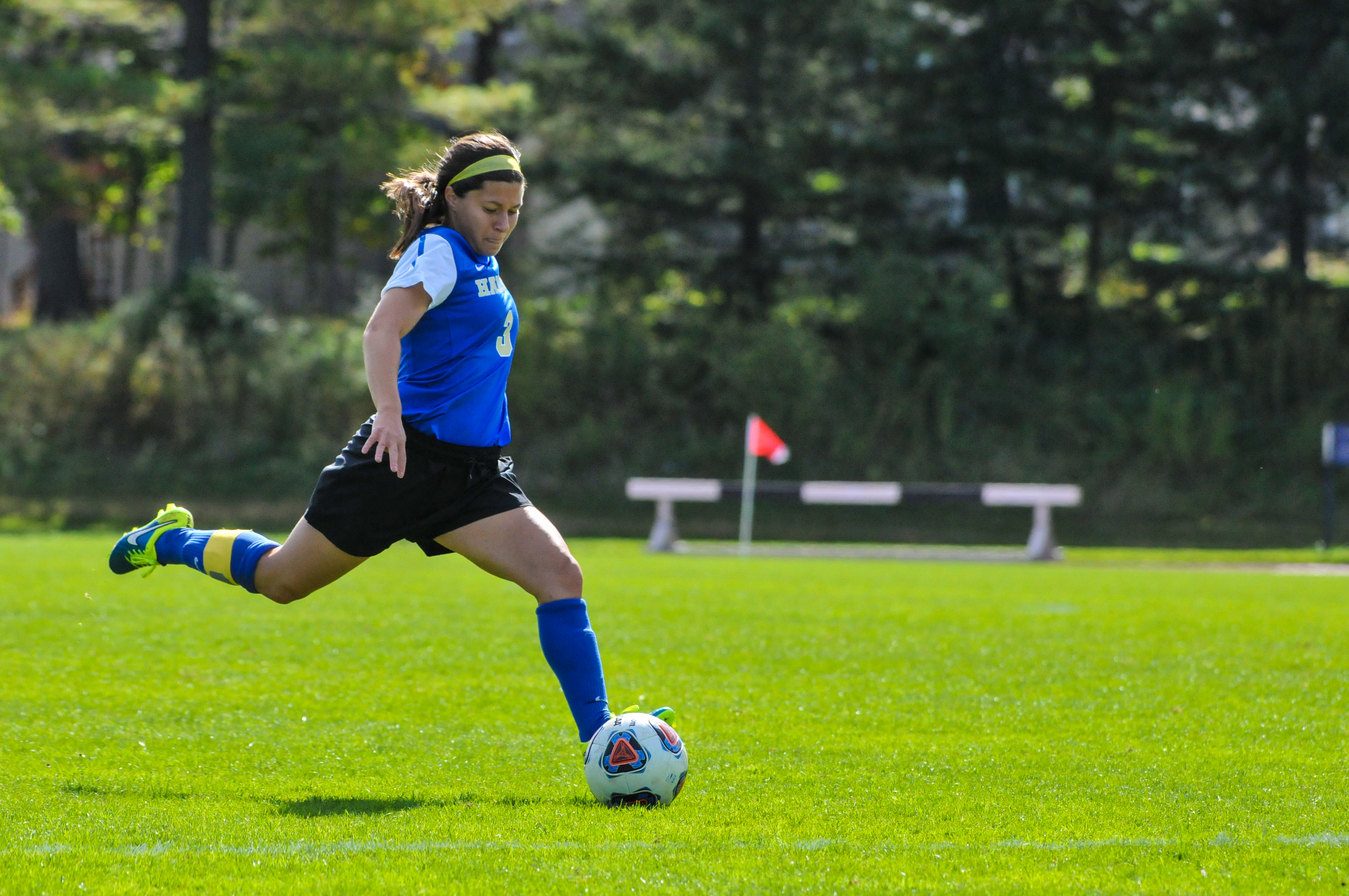 The Hamilton College women's soccer team stretched its unbeaten streak to four, blanking visiting Tufts 1-0 in a NESCAC game Sunday afternoon at Love Field. The Continentals have recorded three straight shutouts for the first time in over five seasons.

Box score

Becca Rees '16 scored the game's only goal early in the second half and the Continental defense made it stand up, allowing just three shots. The shutout stretched the team's scoreless streak to 297:17, the program's longest since the 2007 team held opponents without a goal for a span of 382:30 over five games.

Hamilton's two NESCAC wins this weekend moved the Continentals to just a point out of second place in the conference standings. They hadn't posted a six-point weekend since 2012.

Rees collected the third game-winning goal of her career, sending a direct kick over the Tufts defense into the top half of the net to the right of Jumbos goalkeeper Emily Bowers.

Rachel Cooley '18 stopped a pair of shots to record her second shutout of the season.

Bowers kept the visitors (4-5-0, 3-3 NESCAC) in the game with a series of key plays. She made a one-handed save midway through the first period, leaping to push a Hannah Withiam '16 shot past the far post. Bowers made a similar save less than a minute into the second by stopping Rees. She finished with five saves.

Sunday's win was Hamilton's first ever over the Jumbos (the Continentals advanced past Tufts on penalty kicks in a 2007 NCAA playoff game, but postseason games decided by PKs are counted as ties).

The Continentals continue NESCAC play Saturday, hosting Amherst in an 11 a.m. game. The Lord Jeffs are ranked 15th nationally.