Three athletes honored by Liberty League
---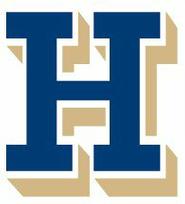 Three Hamilton College athletes from three sports were honored by the Liberty League on Sept. 28 when the league selected its weekly award winners.
Amy Allen '10 (Bright's Grove, Ontario/Loomis Chaffee School [Conn.]) was a co-defensive performer of the week for field hockey. Eric Boole '13 (Medfield, Mass./Medfield HS) was a co-rookie of the week pick for men's soccer two weeks after he was named a co-defensive performer of the week. Alex Rimmer '13 (Rye, N.Y./Rye HS) was a co-rookie of the week selection for women's soccer.
Allen scored two goals in a 2-0 week for nationally ranked No. 20 Hamilton (4-1 overall). One goal came against No. 18 William Smith College on Sept. 25 as the Continentals rallied from a three-goal deficit to upset the Herons, 4-3, in overtime. She led Hamilton's defense as it handed the University of Rochester its first shutout this year.
Boole stopped 13 of the 14 shots he faced as Hamilton (3-3-1 overall) won two of three games last week. He played 258-plus minutes in wins against SUNY Cortland and Vassar College, and a loss against 14th-ranked Rensselaer. Boole is ranked fourth in the league with a 0.49 goals against average and leads the league with 5.0 saves per game.
Rimmer scored a pair of goals for Hamilton (3-3-0 overall) in a 4-1 win at Rensselaer on Sept. 25. She is tied for fourth in the league with four goals this year.