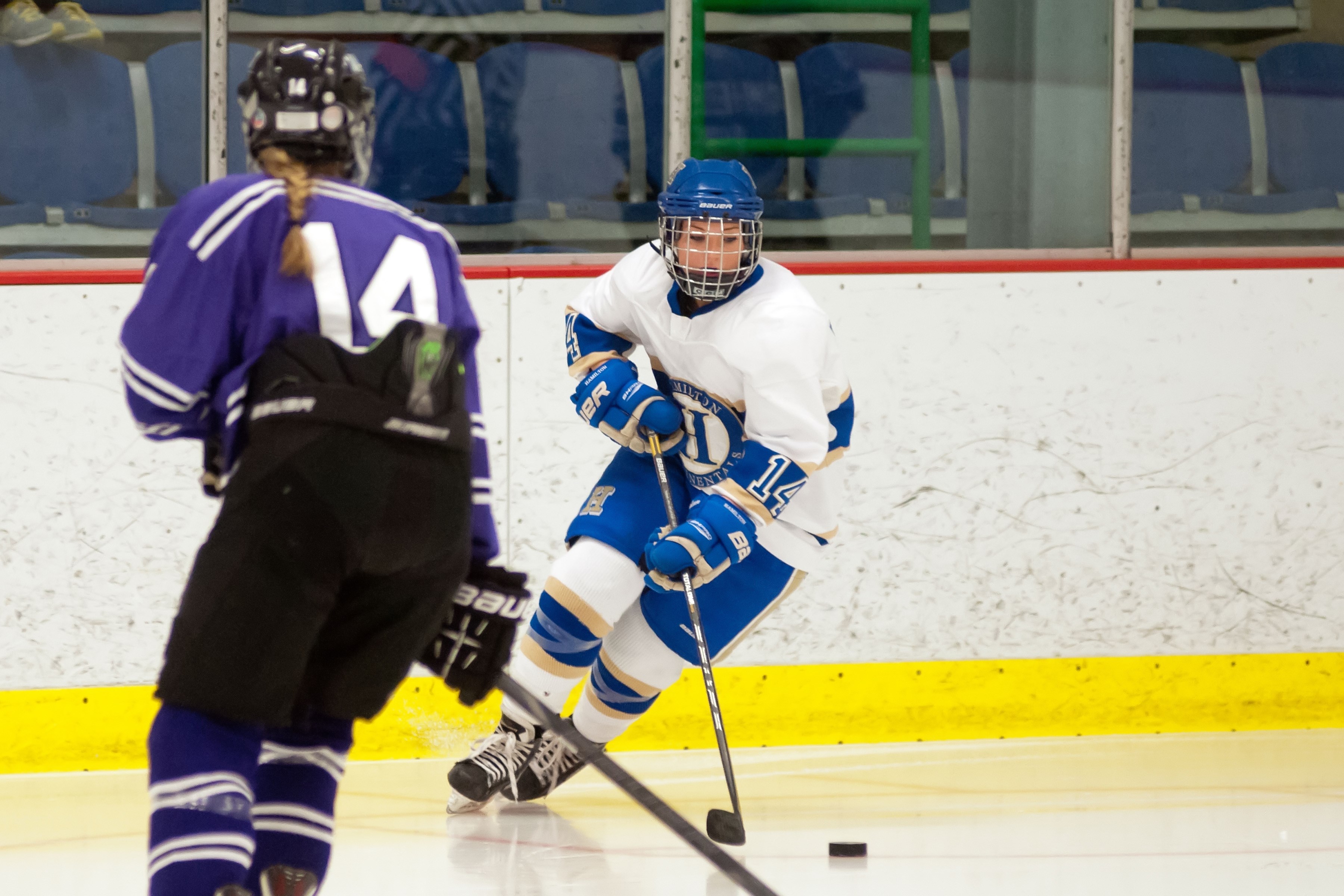 The Hamilton College women's hockey team won their third straight game on Friday night, opening play at Saint Michael College's 10th Annual DoubleTree Ice Hockey Classic with a 5-1 win over the host Purple Knights.

Box Score

The Continentals (3-4-2 overall) will face Plymouth State University, who lost 2-0 to SUNY Oswego, in a predetermined match-up on Saturday, Jan. 10, at 1 p.m.

Hamilton scored a pair of special teams goals in the first period, opening the scoring at the 6:22 mark on a power-play goal by Teal Gosselin '17. Gosselin picked up the loose puck off a rebound and turned it into her first goal of the season.

Eight minutes later Katie Parkman '17 scored the first of her two goals, stealing the puck in the Purple Knights' defensive zone and burying a backhand shot for a short-handed goal.

Casey Brown '16 put Hamilton ahead 3-0 at 5:30 of the second period with her second goal of the winter. Sierra Hannough '18 broke up Hamilton's shutout midway through the period when she corralled the puck in traffic and sent it into the net for her first career goal.

The Continentals sealed the win with a pair of third-period goals. Megan Ahern '17 picked up her first goal of the winter and Parkman closed out the scoring with her team-best fifth goal of the year. She also collected an assist, giving her a career-high three points.

Sarah Schuchardt '15 made 17 saves to earn the win in goal. Erin Dwyer '17 gave the final offensive burst for Saint Michael's (2-9-0) as her breakaway shot attempt was turned away by Schuchardt's blocker with 40 seconds left in the game.