Three Students Awarded Scholarships to Summer Writers Institute
---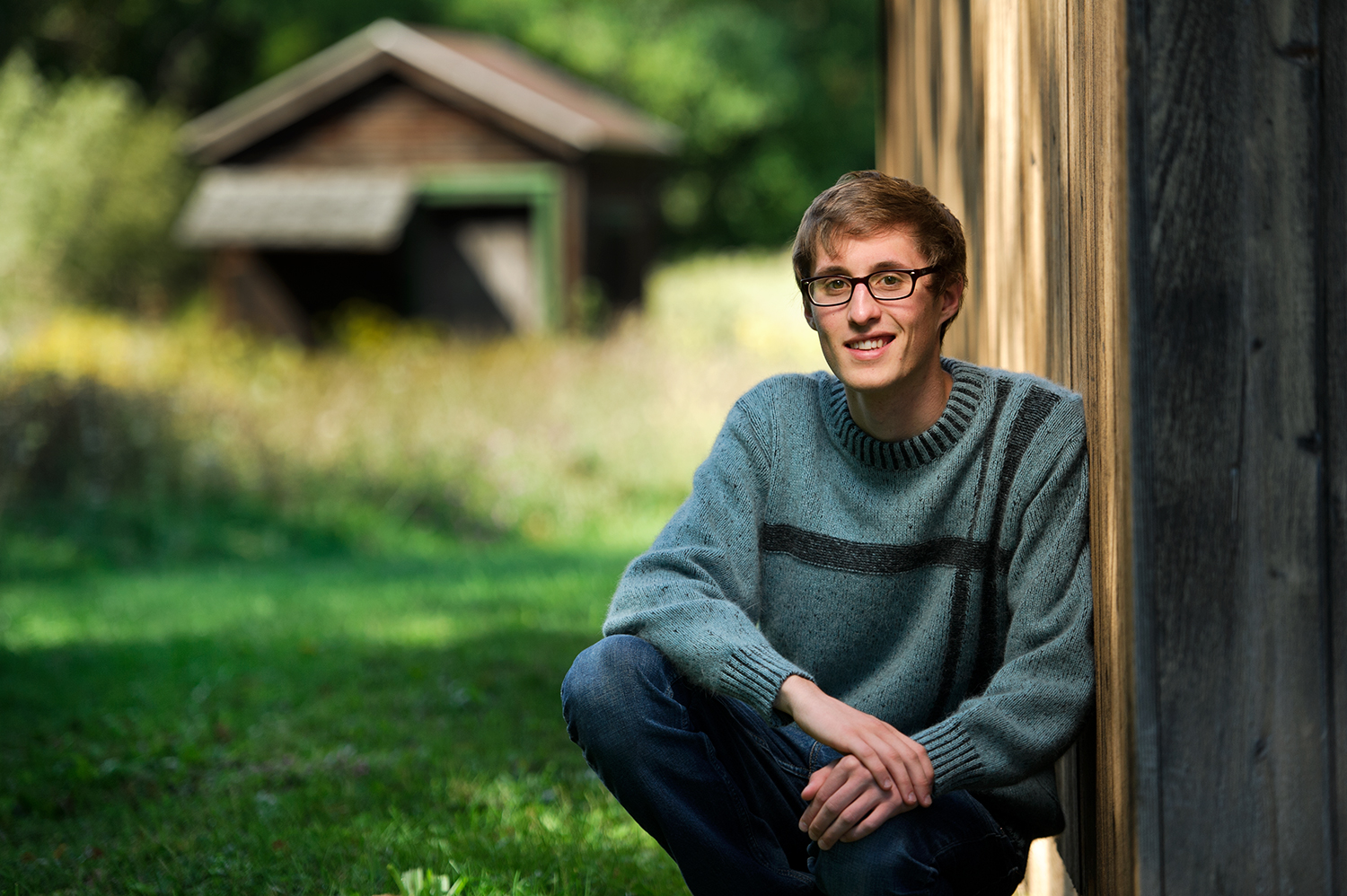 Three Hamilton students were among 50 recipients of competitive scholarships to the 2012 New York State Summer Writers Institute. Martin Cain '13, Joseph Michaels '14 and Sarah Sgro '14 were chosen from among more than 375 applicants to the prestigious institute that will take place in July at Skidmore College in Saratoga Springs, N.Y. Students were nominated by creative writing faculty at their institutions; applicants included graduate writers in MFA and Ph.D. programs.

The Institute will feature two-week and four-week workshops in fiction, poetry and creative non-fiction, led by renowned writers and poets.

Martin Cain, a creative writing major at Hamilton, will attend the poetry session. "One of the aspects of the Institute that excites me the most is that it is comprised of both undergraduate and graduate students," said Cain. "To me, this is the sign of a program that's interested in cultivating connections between emerging and more experienced writers."
In addition to studying with experienced writers, Cain remarked, "I'm also looking forward to forging a sense of community with my peers--after all, we are the next generation of writers. We have much to learn from those who know more than us, but we can teach them some things, too."
Cain noted the "all-star cast of visiting writers" that includes Paul Auster, Joyce Carol Oates, Ann Beattie, Robert Pinsky and poets Mark Strand and Charles Simic.
Sarah Sgro, a creative writing and psychology double major, will be enrolled in two two-week long intermediate and advanced poetry workshops.

"I'm excited to spend my summer learning from others who are invested in the creation and revision of their own writing and that of their peers," said Sgro. "Every workshop I get in at Hamilton is valuable, and it's a privilege to continue talking about poetry and developing my work even once classes end."
Joseph Michaels, a creative writing and philosophy double major, will be enrolled in the fiction track.

The New York State Writers Institute was established in 1984 by award-winning novelist William Kennedy at the University at Albany, SUNY.

Other visiting writers at this summer's Institute will include Michael Ondaatje, Russell Banks, Caryl Phillips, Jamaica Kincaid, Francine Prose, Richard Howard, William Kennedy, Katha Pollitt, Mary Gordon, Siri Hustvedt and Chase Twichell.

Summer Institute participants attend three-hour class meetings, three days a week. These are supplemented by a program of Tuesday and Thursday afternoon discussions with visiting writers and other special events. Each workshop is primarily built around discussion of student works, which are collected in early June and distributed throughout the duration of the Institute, to be read in time for the various class meetings. Other distinguished writers-in-residence read book-length poetry or non-fiction manuscripts and offer advice for revisions and eventual book submissions.