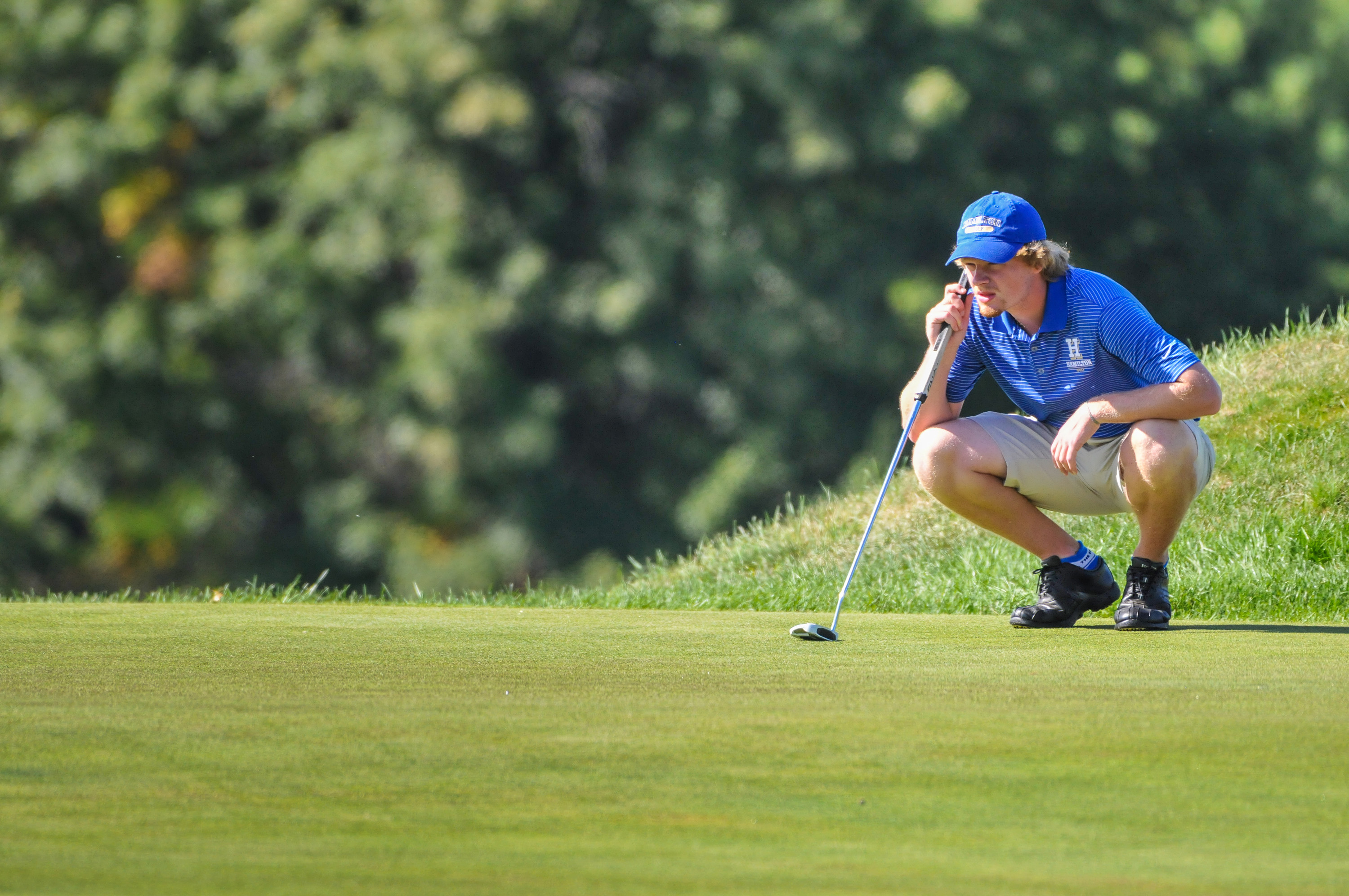 Hamilton College's Joe Tigani '18 (Hockessin, Del./Tatnall School) and Bayard Geeslin '16 (College Park, Ga./Woodward Academy) have earned 2015 NESCAC Men's Golf All-Conference honors.

NESCAC Men's Golf All-Conference Team

Tigani and Geeslin made the team based on their performance at the NESCAC Men's Golf Championship Qualifier at Taconic Golf Club on Oct. 3 and 4. The duo led the Continentals to a tie for third place out of 10 teams and helped the program advance to next spring's NESCAC championship for the seventh time in nine years.

Tigani is on the all-conference first team for the second straight year. He tied for third place out of 50 golfers with a two-day total of 152 at the NESCAC qualifier. Tigani's 3-over-par 74 in Sunday's final 18 holes was the best round all weekend for the Continentals. He hasn't shot worse than 78 in 10 rounds this fall and his scoring average is 74.8.

Geeslin made the all-conference second team in his first full season with the Hamilton men's golf team. He is also a member of the men's soccer team in the fall. Geeslin finished in 10th place with a 36-hole score of 155 at the NESCAC qualifier. He was tied for fifth place with a 76 after Saturday's first round. Geeslin, who was the individual medalist in the Hamilton Invitational on Sept. 26 and 27, has a scoring average of 75.63 for eight rounds this fall.