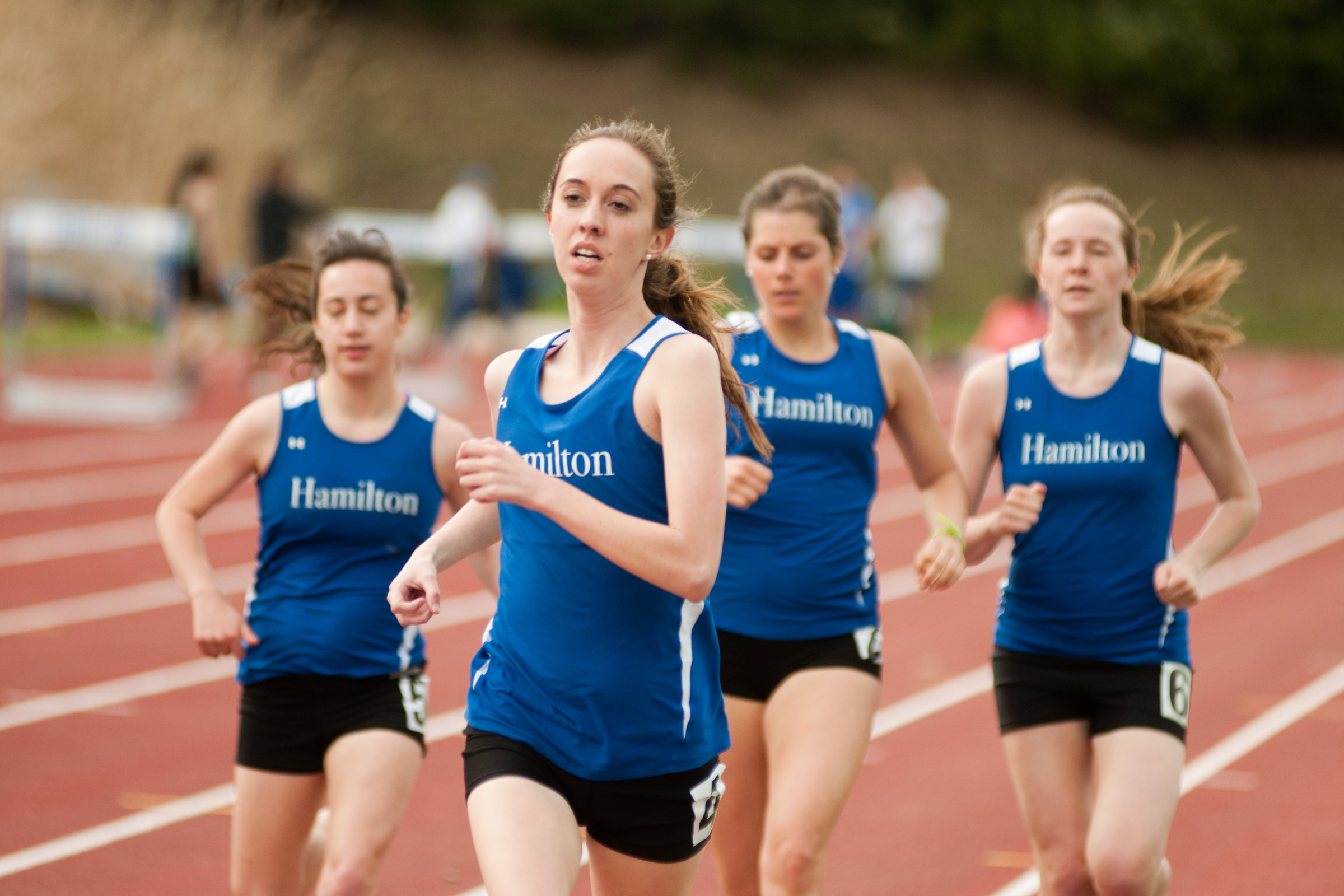 The Hamilton College track & field teams competed at Nazareth College's ROC City Classic on Saturday. No team scores were kept at the event.

On the men's side the top performance came from Adam Pfander '16, who won the 10,000-meter run in 31:50.66. He was followed by Jack Pierce '17, who took second in 32:06.62.

Daniel Baer '15 finished third in the 5,000-meter run in 15:40.88 and Christian Belardi '18 placed sixth in the 110-meter hurdles with a time of 16.61 seconds.

Hamilton's highest finish on the women's side was in the 5,000-meter run, where Lindsay Heyer '17 was second in 18:46.08. Michelle Fish '17 placed third in the 1,500-meter run in 4:57.15 and was fifth in the 800-meter run with a time of 2:24.27. Fish finished just behind teammate Hanna Jerome '18, who was fourth in 2:23.78. Mattie Seamans '18 finished sixth in the 400-meter dash in 61.66 seconds and Hamilton's 3,200-meter relay posted a second-place time of 9:53.29.

The Continentals are scheduled to host the Hamilton Quad Meet on Tuesday, April 14, at 4 p.m.