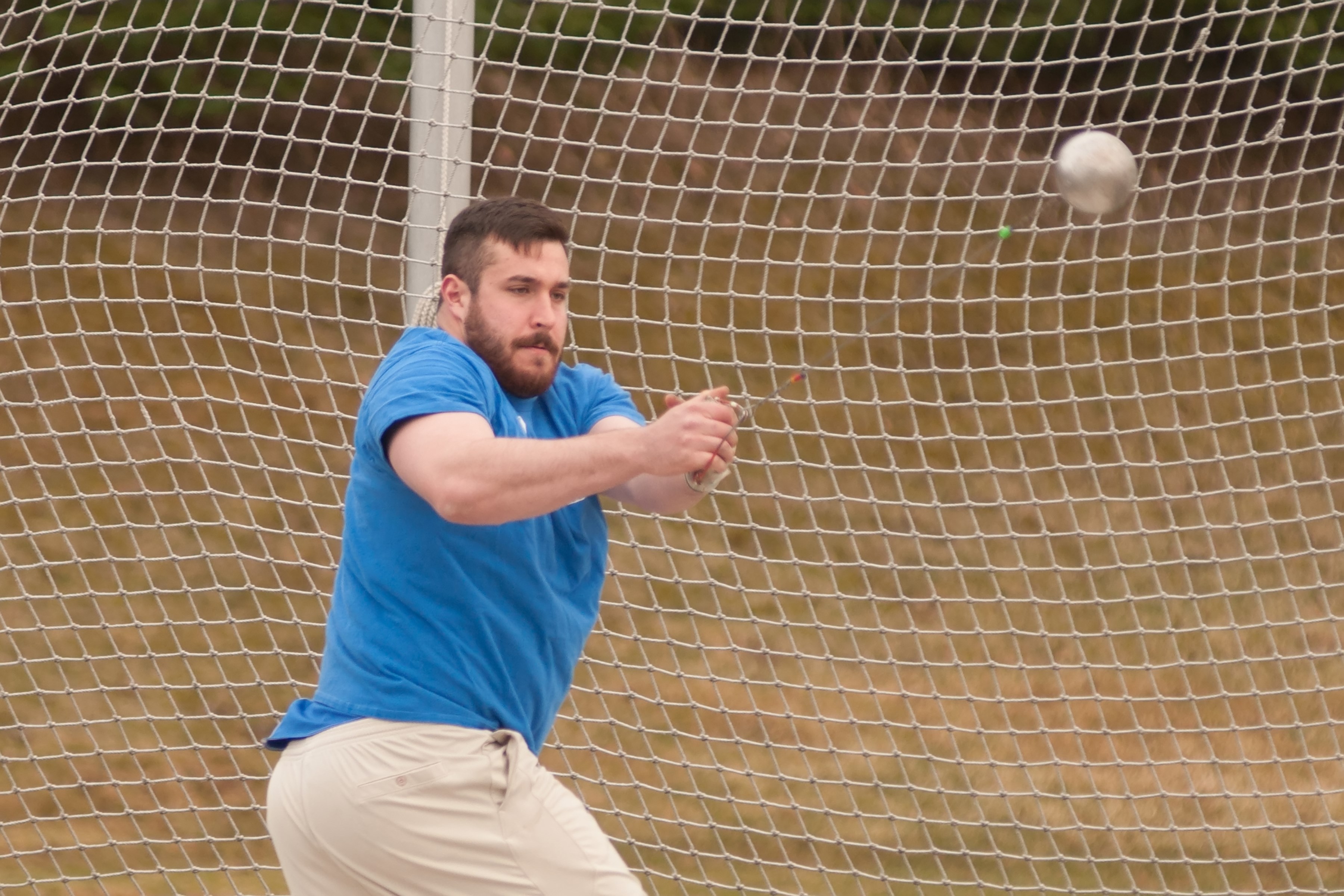 The Hamilton College track & field teams competed at the NESCAC Championships on Saturday at Williams College.

On the women's side, Yuwen Michelson '17 recorded the team's highest individual finish, placing eighth in the long jump with a mark of 4.91 meters (16 feet, 1.5 inches).

The Continentals also scored in the women's 3,200-meter relay, finishing in 9:45.87.

The women recorded nine other top-20 finishes. Hanna Jerome '18 and Mattie Seamans '18 were ninth and 11th in the 800-meter run with respective times of 2:18.69 and 2:19.69.

In the women's 1,500-meter run, Michelle Fish '17 took 11th in 4:54.90. Three Continentals were in the top 20 in the women's 3,000-meter steeplechase: Emily Banzer '15 placed 12th in 12:12.58, Sarah Dimakis '17 finished 16th in 12:43.47 and Rachel Newman '16 was 18th in 13:24.95.

Lindsay Heyer '17 took 14th in the women's 5,000-meter run (18:39.28) and Abby Homer '16 cleared 1.38 meters (4 feet, 6.25 inches) and tied for 17th place in the women's high jump.

Samantha Buttrick '17 rounded out Hamilton's top-20 finishers on the women's side, placing 19th in the 400-meter dash (63.72 seconds).

Dylan Berardelli '16 led the way on the men's side, earning points in two events. He was fourth in the discus throw (42.70 meters/140 feet, 1 inch) and fifth in the hammer throw (47.24 meters/155 feet). He was also ninth in the shot put with a mark of 13.37 meters (43 feet, 10.5 inches).

Running in his first event of the outdoor season, Eli Saucier '18 finished fifth in the men's 200-meter dash in 22.58 seconds. He also placed 16th in the men's 400-meter dash (51.24 seconds).

The men also scored points in the 1,600-meter relay, taking seventh in 3:28.71.

Christian Belardi '18 took 10th in the men's 110-meter hurdles (15.88 seconds), Rico Gonzalez '16 placed 10th in the men's pole vault (3.55 meters/11 feet, 7.75 inches) and Leonard Kilekwang '16 was 10th in the men's triple jump with a mark of 12.68 meters (41 feet, 7.25 inches).

Grant Whitney '17 finished 11th in the men's 800-meter run (1:56.38) and David Freeman '16 placed 19th in the men's 5,000-meter run in 15:45.40.

Two Continentals had top-20 finishes in the men's 10,000-meter run: Adam Pfander '16 was 13th in 32:10.41 and Jack Pierce '17 placed 17th in 32:50.17.

Both the men and women placed 11th in the team standings. Members of both teams will be competing in the New York State Collegiate Track Conference Championships on Friday and Saturday, May 1 and 2, at St. Lawrence University.