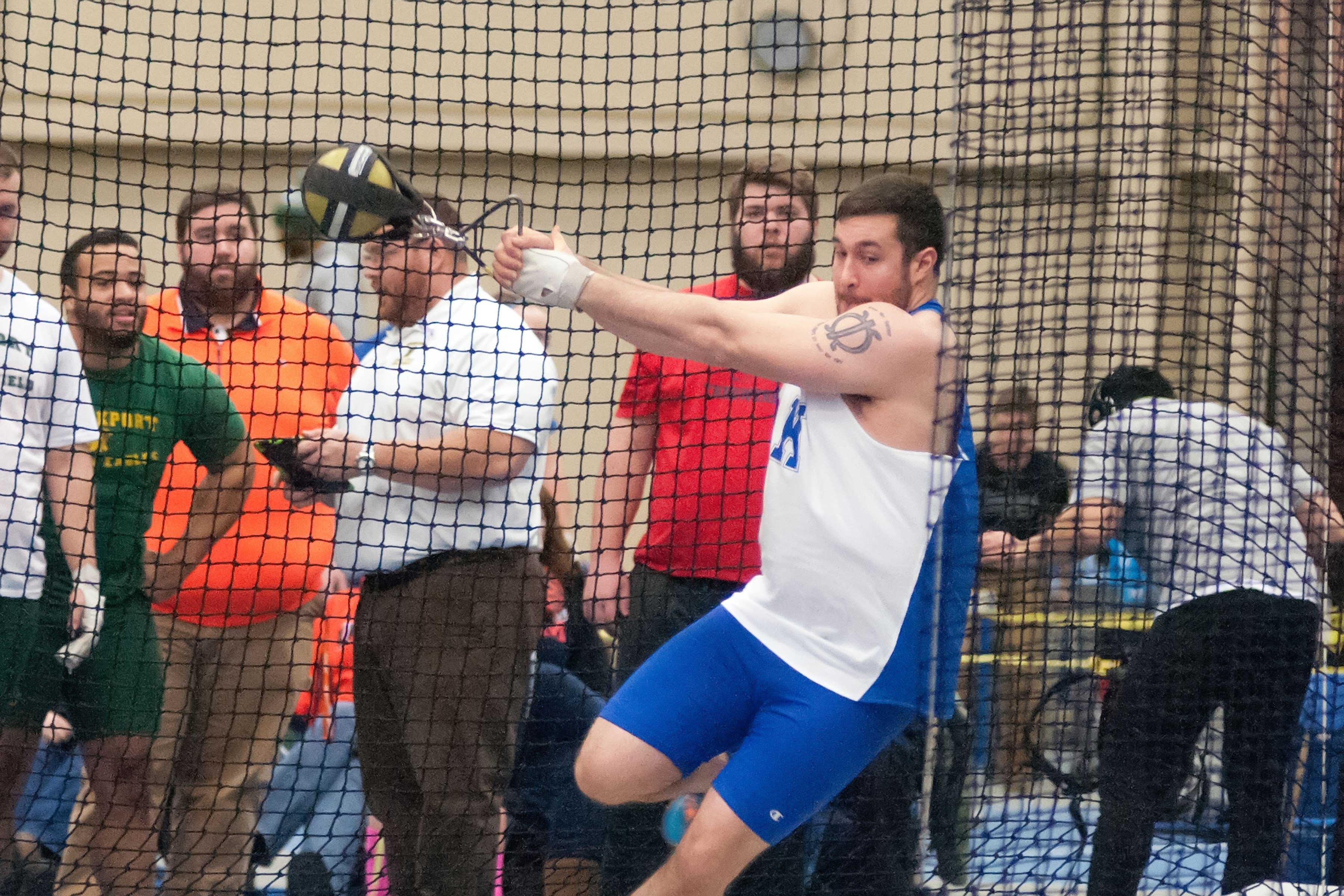 Hamilton College's track & field teams competed in their final meet of 2015 Saturday at the Jen and Todd Hutton Invitational -- Utica College's inaugural meet at its new Hutton Sports & Recreation Center.

Complete men's results | Complete women's results

Dylan Berardelli '16 led the small contingent of Continentals, recording a pair of top-1o finishes including a school record.

Berardelli's mark of 15.69 meters (51 feet, 5.75 inches) in the 35-pound weight throw broke his own mark from last season and was good for second place. He also threw the shot put 12.27 meters (40 feet, 3.25 inches), finishing eighth in that event.

Eli Saucier '18 took third in the 200-meter dash in a personal-best 22.91 seconds. He was fifth in the 60-meter dash (7.25) after posting another personal record in the preliminaries (7.20).

Rico Gonzalez '16 was 10th in the pole vault, clearing 3.75 meters (12 feet, 3.5 inches).

On the women's side, Vishwa Rasania '18 recorded a pair of top-10 finishes, placing ninth in both the high jump (1.40 meters/4 feet, 7 inches) and the long jump (4.29 meters/14 feet, 1 inch). Sara Lewis '16 had the program's highest showing, taking sixth in the pole vault (2.75 meters/9 feet, 0.25 inches).

Hamilton's teams will be idle until Jan. 16, when they'll compete in Middlebury's Winter Classic.