Track & field teams compete in Eastern College Athletic Conference meet
---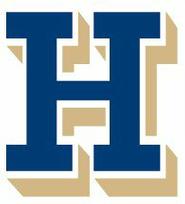 Hamilton College men's and women's indoor track & field athletes competed in the 2012 Eastern College Athletic Conference (ECAC) Division III championships at the New Balance Armory Track & Field Center in New York City on March 2 and 3.

Results

Graham Sadler '14 finished in an eight-way tie for fifth place in the men's high jump with a height of 1.92 meters (6 feet, 3.5 inches) on Saturday. Sadler set the school record of 1.99 meters earlier this season.

James Grebey '12 ended up in 15th place out of 31 athletes in the men's 3,000-meter run with a season-best time of 8:39.46 on Saturday. The Hamilton men tied for 60th place in the team standings with 1.25 points. Bates College won the team title with 69 points. A total of 62 teams scored a point.

The Continentals finished eighth in the women's 4x800-meter relay with a time of 9:40.93 on Saturday. Sarah Ohanesian '14, Sarah Boak '12, Glenn Watkins '12 and Emily Heckman '13 were the relay members. The quartet took first place in the event at the 2012 New York State Collegiate Track Conference championships last Saturday.

Hamilton was 21st in the women's distance medley relay with a time of 12:49.88 on Friday night. Watkins, Caitlin Hult '12, Boak and Sara Scheineson '12 were the relay members.

The top eight finishers in each event earn ECAC all-conference honors. The Continentals tied for 51st place with one point in the women's team standings. Massachusetts Institute of Technology captured the team title with 56.33 points. A total of 57 teams registered points.