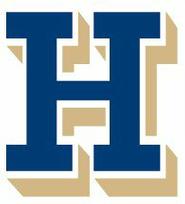 The Hamilton College track & field teams opened the indoor portion of their season Saturday, competing at SUNY Brockport's Early Season Invitational.

Men's results | Women's results

Mattie Seamans '18 provided the day's top accomplishment, breaking the school record in the 600-meter run. Her runner-up time of 1:41.31 broke the program's third-oldest track record – a mark that had stood since 1995.

Michaela Guinee '18 ran in the same event, posting a time of 1:51.44. Vishwa Rasania '18 leaped 4.29 meters (14 feet, 1 inch) in the long jump and Sara Lewis '16 cleared 2.60 meters (8 feet, 6.25 inches) in the pole vault.

On the men's side, Conrad Hsiang '19 scored in his collegiate debut, posting a mark of 11.26 meters (36 feet, 11.5 inches) in the triple jump for a sixth-place finish.

Rico Gonzalez '16 competed in the 60-meter dash (7.58 seconds) and cleared a height of 3.65 meters (11 feet, 11.75 inches) in the pole vault.

The Continentals wrap up the first-semester portion of their season Saturday at the Utica Invitational.