Trinity rallies for 4-2 men's ice hockey win
---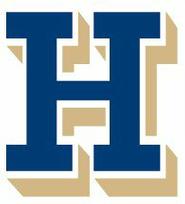 The Trinity College Bantams (3-1-0, 3-1 NESCAC) rallied for three third-period goals and handed the Hamilton College Continentals a 4-2 NESCAC loss at Hamilton's Russell Sage Rink on Sunday afternoon.

Box score

The Bantams took the lead for good on a short-handed goal by Sean Orlando '17 with 12 minutes left in the third and sealed the win with 57 seconds remaining when Ryan Cole '17 scored. The Continentals (1-3-0, 1-3) had taken a 2-1 lead into the final period, erasing Trinity's 1-0 lead with a pair of goals late in the second period.

Robbie Murden '17 tied the score at 1-1 at 11:08 of the second and Mike DiMare '14 notched a power-play goal 5:22 later that gave Hamilton the lead. Murden's goal – his third of the season – came on a rebound after his initial shot was blocked by Trinity's Michael Flynn '15.

DiMare collected his seventh point of the weekend on a power-play goal (his third of the year) and Kenny Matheson '16 and Conor Lamberti '17 assisted on the play. Matheson's assist was his team-leading fifth and Lamberti recorded his first collegiate point.

Trinity's Benjamin Coulthard '14 made 29 saves, including five during Hamilton's three power-play opportunities with the Bantams holding a one-goal lead in the third period.

Ben Hjalmarsson '16 started Trinity's rally with his first goal of the season and knotted the game at 2-2 at 2:41 of the third. Tim Shea '15 and T.J. Sherman '17 picked up their first assists of the year on the goal.

Orlando's short-handed game winner was assisted by Will Gray '14, who stole the puck from a Hamilton player to create the breakaway chance. Jackson Brewer '15 and John Hawkrigg '16 assisted on Cole's insurance goal. Hawkrigg's assist was his team-best sixth.

Joe Quattrocchi '14 made 21 saves for the Continentals, including a skate save that denied Orlando on a 4-on-2 break late in the scoreless first period.

Hamilton is idle until a non-conference game at SUNY Canton on Sunday, Dec. 1, at 5 p.m. The Bantams host Salve Regina on Saturday.