Trinity tops women's ice hockey on third-period goal
---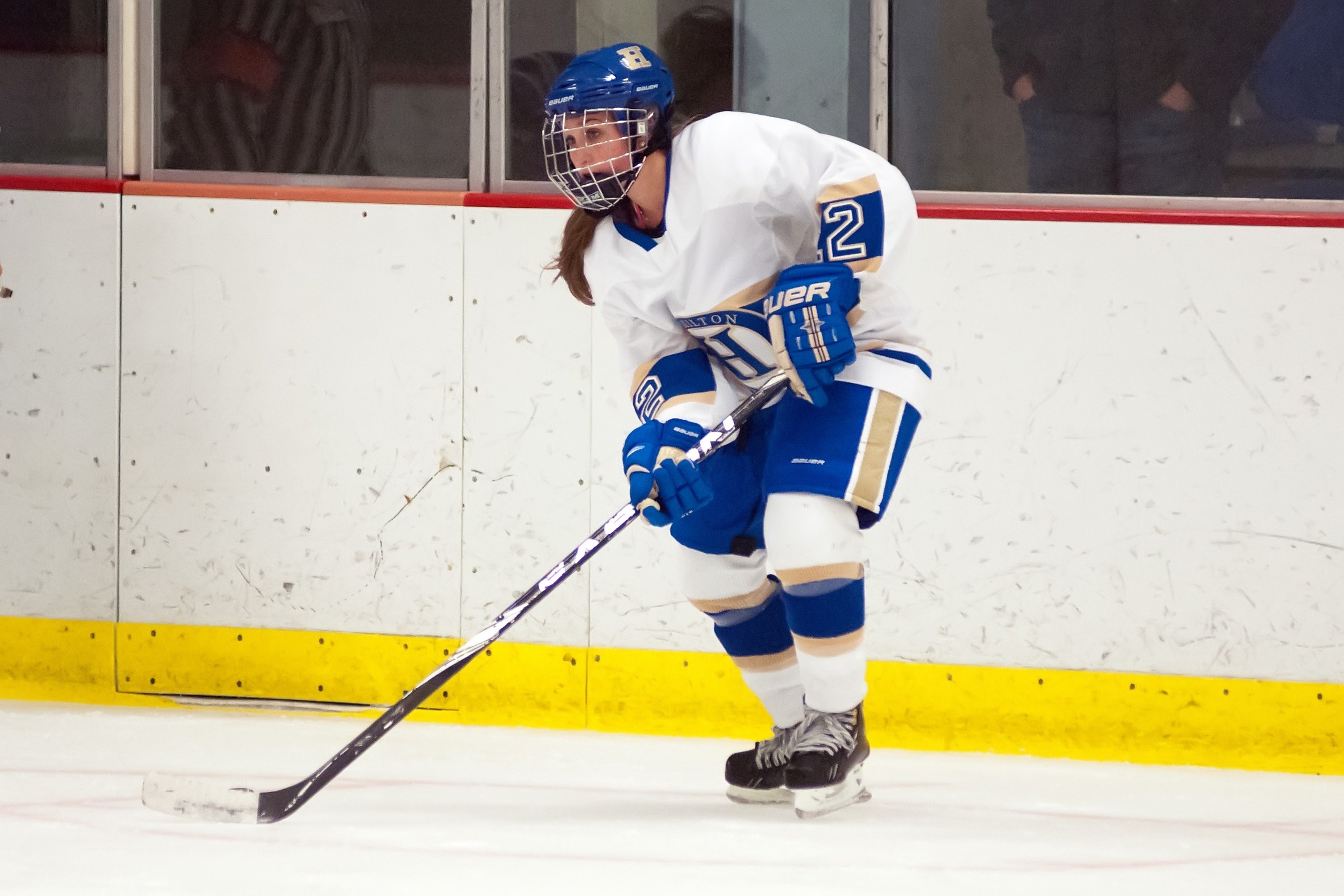 The Hamilton College Continentals tied the score twice in the second period before Trinity College scored the game-winning goal in the third period of the Bantams' 3-2 NESCAC victory at Trinity's Koeppel Community Sports Center on Friday night.

Box score

Playing in her first game of the season, Nikki Haskins '14 had a hand in both Hamilton goals. Haskins tied the score at 1-1 at 4:38 of the second period with the 27th goal of her career off assists from Teal Gosselin '17 and Ianthe Lekometros '16. Haskins now has 44 points in 70 career games.

Jessica Stowell '17 put Trinity (6-5-3, 2-4-1 NESCAC) up 2-1 seven minutes later. Stowell's first career goal was set up by Emily Kleidon '14 and Whitney Colbert '14. Haskins helped pull the Continentals even again with just 70 seconds to go before the second intermission, setting up Katie Parkman '17 for the tying goal.

Parkman took over the team's scoring lead with 13 points. Through 14 games, her eight goals are already the highest total for a Hamilton first year since Lauren Tomford '10 scored 16 goals in 26 games in 2006-07.

Hamilton (5-7-2, 0-5-2) outshot the hosts 13-6 in the final period but the Bantams notched the only goal, taking the lead for good on a score by Abby Ostrom '14. The goal, which was assisted by Brooke Heron '16, was her fifth this season and second game winner.

Tori Bogen '14 made 29 saves for Hamilton, including 24 in the first two periods. Alexa Pujol '14 earned the win for Trinity and turned aside 28 shots, including all 13 she faced in the third.

Emma Tani '16 scored her team-leading sixth goal and gave the Bantams a 1-0 advantage just under five minutes into the first period.

The two teams conclude their weekend series on Saturday, Jan. 25, with a 4 p.m. game.