Trust Treat Welcomes Area Children for Halloween
---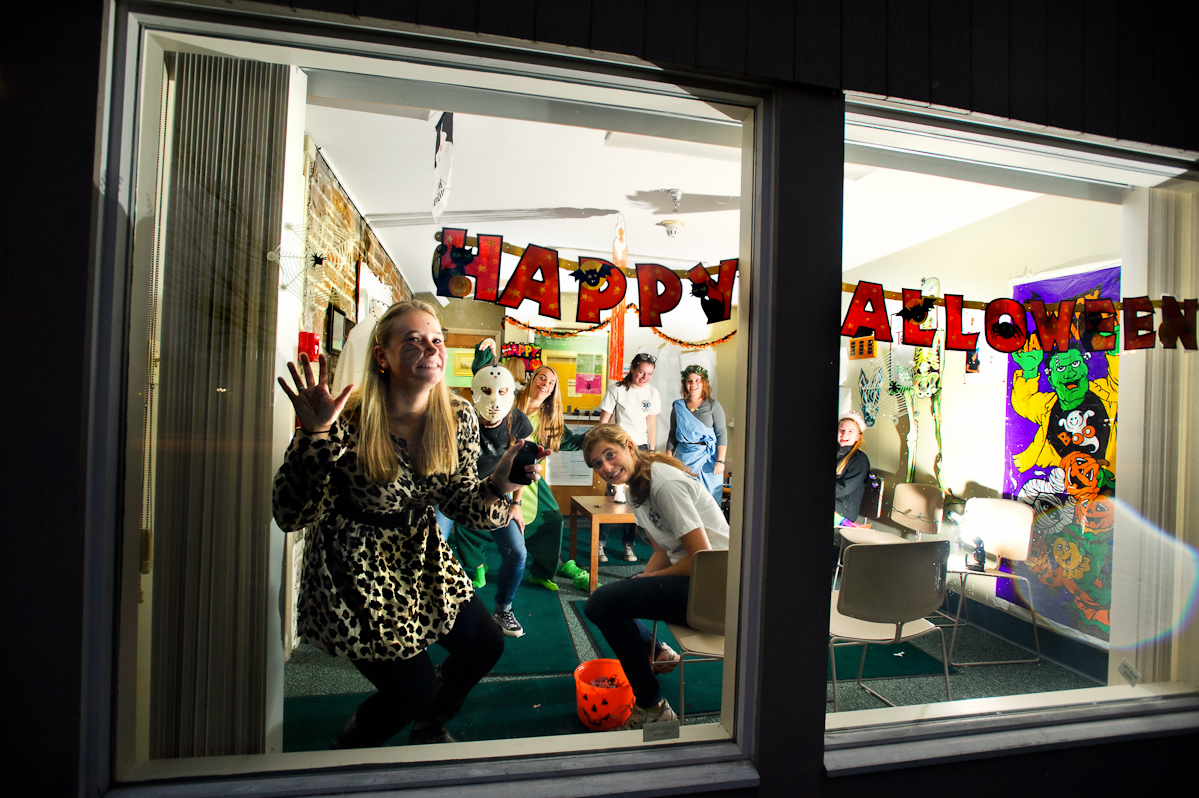 The Newman Council hosted its annual Trust Treat on Halloween for children from Thea Bowman House in Utica. Trust Treat is a Halloween celebration that brings youth from the Utica area, as well as the children of Hamilton employees, to the campus for a safe and fun evening of trick-or treating. Students in residence halls, academic departments and campus organizations dress in costume and decorate their spaces and hand out candy to the visitors.
Trust Treat was established by the Class of '92 in memory of Eric Trust, a member of the class who died unexpectedly on Halloween day during his first year at Hamilton. According to Newman Chaplain Fr. John Croghan, "In his short time at Hamilton, Eric's openness and concern for others touched many people's hearts. It is in that spirit that we sponsor this event as a chance for all of us to join together and provide a safe and happy environment for children to trick-or-treat."
Children were matched with student guides who escorted them to the candy stops and haunted houses around campus.