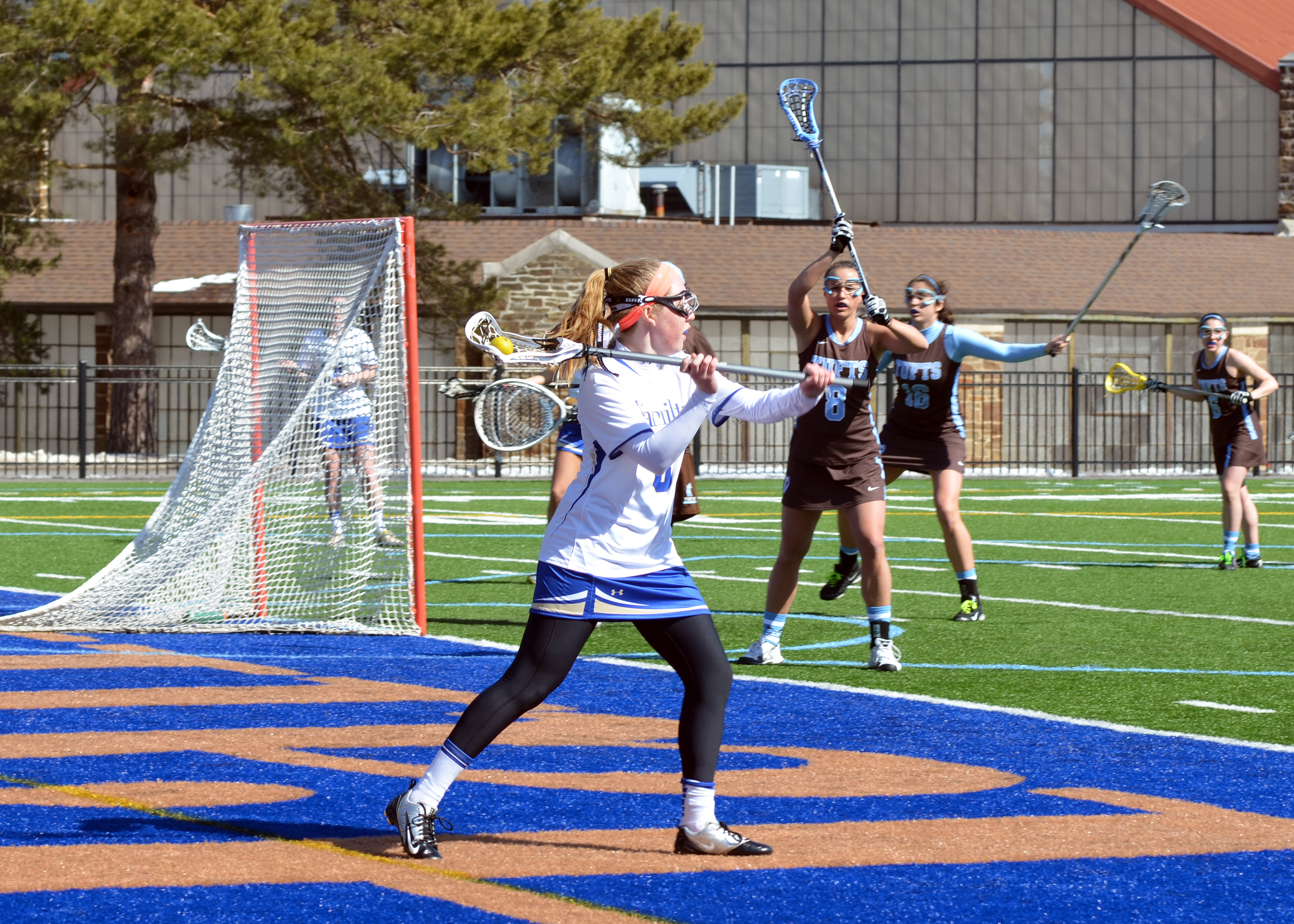 Two members of the Hamilton College women's lacrosse team are on the 2014 Intercollegiate Women's Lacrosse Coaches Association (IWLCA) Berkshire Region All-Region Team.

Complete all-region teams

Margaret Gabriel '16 (Washington, D.C./National Cathedral School) and Alice Grant '14 (Sandwich, N.H./Brooks School [Mass.]) were both second-team choices for the first time at Hamilton.

Gabriel started all 14 games at attack and led the Continentals with 14 assists and 35 draw controls. She and Grant recorded a team-best 16 caused turnovers apiece and Gabriel also ranked among Hamilton's leaders in points (second with 35), goals (second, 21) and ground balls (third, 22). In two seasons she's scored 57 points on 38 goals and 19 assists, won 63 draw controls and picked up 34 ground balls in 30 games.

Grant, who was on the NESCAC all-conference second team, started every game on defense for the second year in a row. She is tied for sixth place in the conference with 33 ground balls and tied for the team lead with 16 caused turnovers. Grant, who has earned academic honors from the NESCAC and IWLCA, finished her career with 59 ground balls, 27 caused turnovers and 16 draw controls.

The Continentals, who were ranked as high as 12th this year in the Division III Top 20 coaches poll, played nine of their 14 games against nationally ranked opponents this spring.