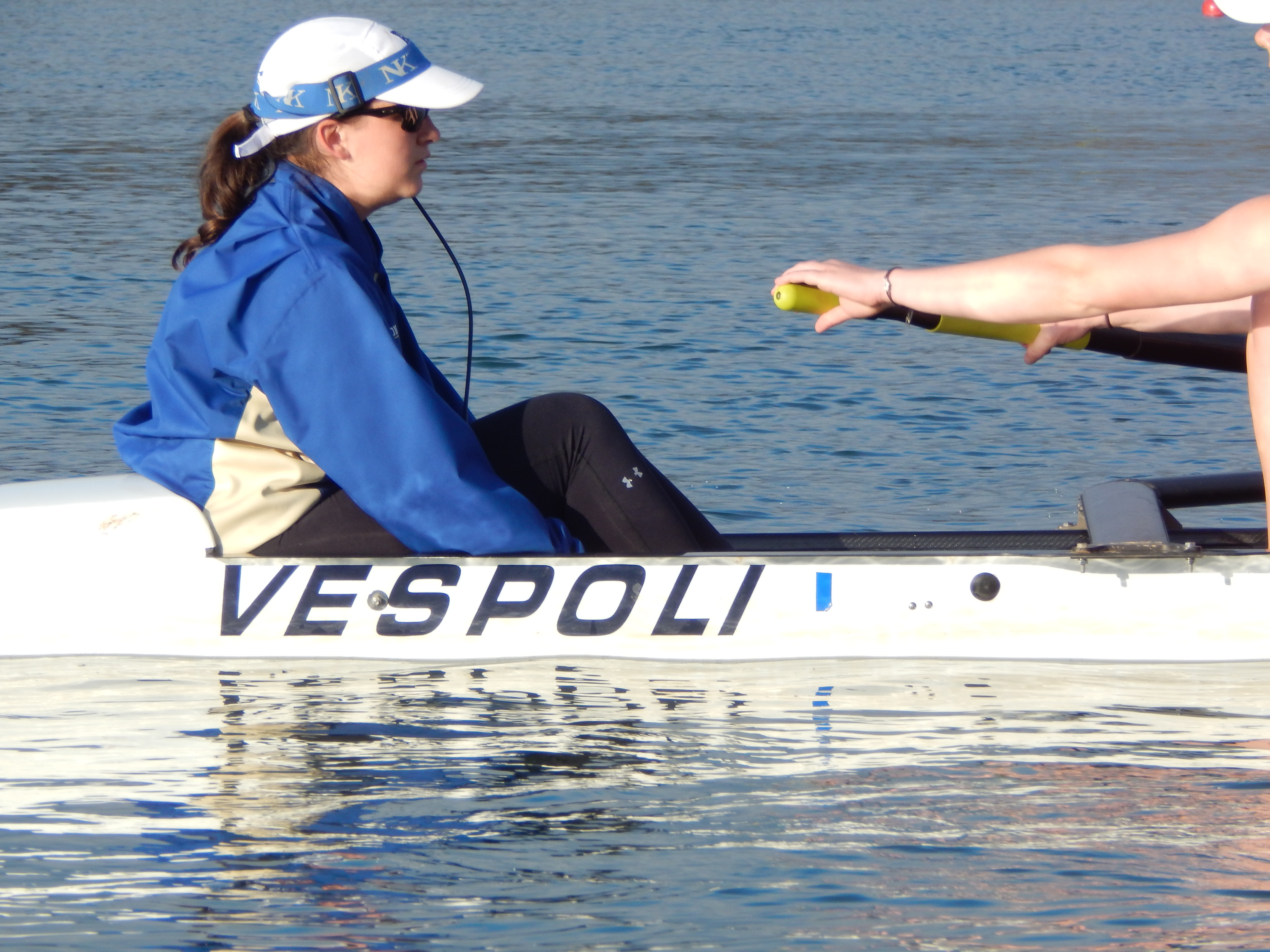 Two members of the Hamilton College women's rowing team have been named 2015 All-Americans by the Collegiate Rowing Coaches Association (CRCA). Heather Piekarz '16 (Southborough, Mass./Saint Mark's School) and Caroline Walton '15 (Skaneateles, N.Y./Skaneateles Central School) earned first-team honors.

2015 CRCA All-America Team

The selection of Piekarz and Walton makes this the first year two Continentals have earned All-America recognition in rowing. Hamilton was one of only two schools with a pair of first-team All-Americans.

Walton makes her third appearance on the All-America team after rowing in the sixth seat of the varsity 8 while Piekarz, the varsity 8's coxswain, makes her first appearance on the CRCA All-America team. They helped the Continentals to the program's most successful season, earning their first bid to the NCAA Championships. Hamilton finished fourth in the team standings at last month's NCAA Division III Women's Rowing Championships with the varsity 8 earning a bronze medal.

Piekarz coxed the second varsity 8 her first two years at Hamilton before taking over in the varsity 8 boat. She is the first Hamilton coxswain named to an All-America team. Piekarz and Walton helped Hamilton's varsity 8 to its first gold-medal performance ever at the New York State Championships and a fourth-place effort at the Eastern College Athletic Conference National Invitational Rowing Championships.

Walton earned second-team All-America accolades as a sophomore and first-team recognition last spring (when she became the program's first two-time All-American). She is just the fourth Continental in any sport to be voted a first-team All-American twice and she's the third Hamilton athlete voted to three All-America teams. Walton won Hamilton's Jack B. Riffle Award as the top female athlete in the senior class last month. She is also a three-time NESCAC all-conference selection, earning first-team honors this year after being picked to the 2013 and 2014 second team.