Two field hockey players honored by NESCAC
---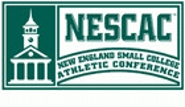 Hamilton College's Erin McNally '12 (Scotia, N.Y./Burnt Hills-Ballston Lake HS) and Marisa Spagnolo '12 (Bryn Mawr, Pa./Episcopal Academy) were selected to the 2011 NESCAC field hockey all-conference team on Nov. 9.

NESCAC Field Hockey All-Conference Team

McNally and Spagnolo were voted to the second team. They helped lead Hamilton to the NESCAC championship quarterfinals in the Continentals' first year in the conference.

McNally posted one goal and a team-high four assists from her midfield position. She started all 15 games in 2011. McNally was an All-American as a sophomore in 2009, and is a three-time all-region honoree. She finished her Hamilton career tied for second on the team's all-time list with 24 assists and ranked third with 62 points.

Spagnolo scored one goal and started all 15 games on defense. Spagnolo and McNally started all 63 games during their career with the Continentals. They led Hamilton to four postseason appearances, including the program's first trip to the NCAA championship in 2009, and 38 wins. The Continentals set a team record with 13 victories in 2010.