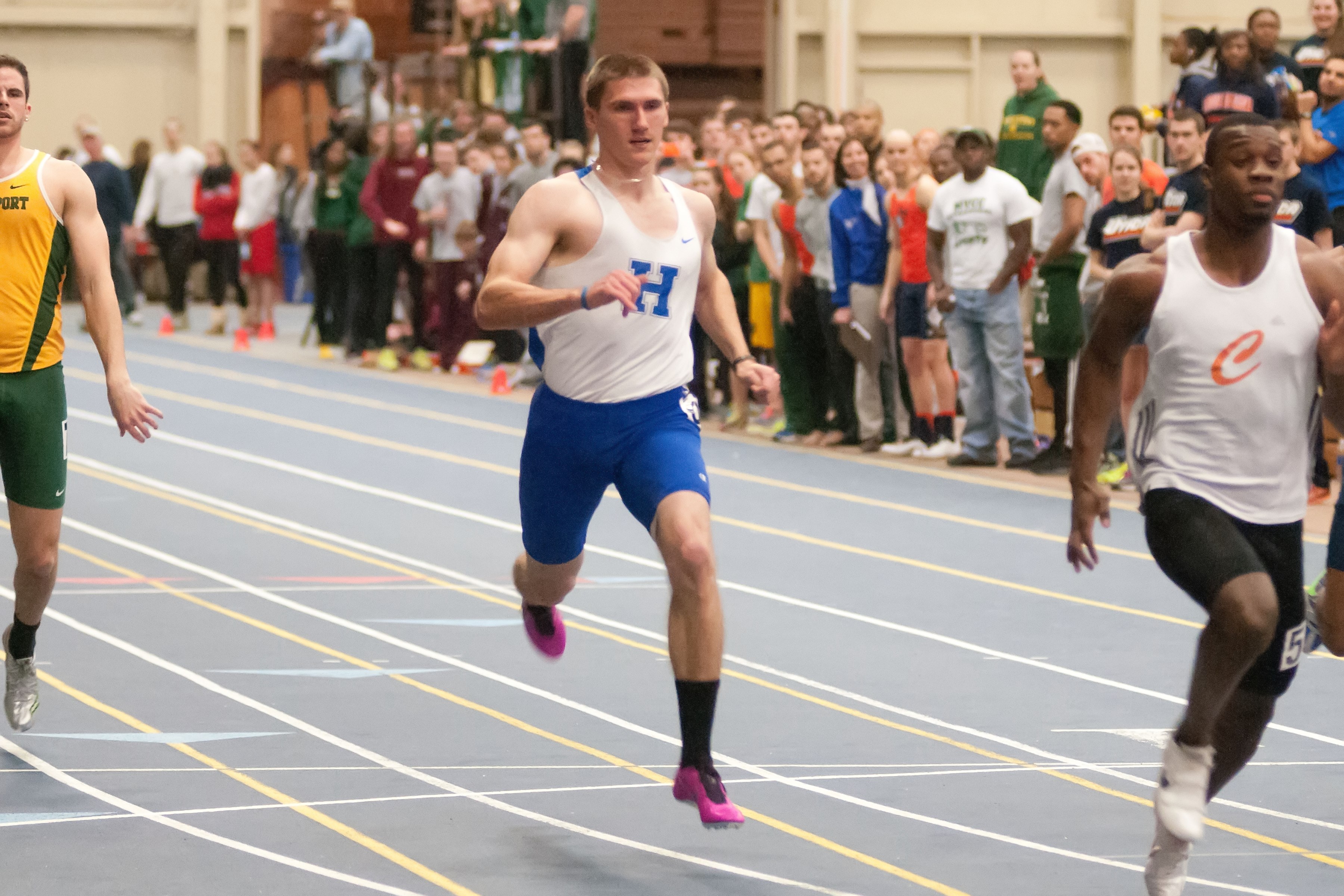 The Hamilton College track & field teams wrapped up two days of competition at the New York State Collegiate Track Conference (NYSCTC) Indoor Championships at Rochester Institute of Technology Saturday.

Complete results

The men placed eighth in the 13-team standings with 47 points behind a pair of state title performances.

Joe Jensen '15 won both the 200- and 400-meter dashes for the third year in a row. Jensen won the 200 and tied his own meet record with a time of 22.13 seconds and captured the title in the 400 with a time of 49.19 seconds. Jensen turned in Friday's top preliminary time in both races.

In the 60-meter hurdles, Christian Belardi '18 took fifth place with a time of 8.78 seconds. He won his preliminary heat Friday in 8.59 seconds, missing the school record by one one-hundredth of a second with a time that qualified him for the Eastern College Athletic Conference (ECAC) Division III Indoor Championships.

Preston DeLaurentis '18 finished third and qualified for the ECAC meet with a mark of 13.59 meters (44 feet, 7 inches), and Grant Whitney '17 was eighth in the 800-meter run in 1:58.51.

Hamilton scored points in two relays, led by the 1,600-meter foursome of Nate Somes '16, Eli Saucier '18, Leonard Kilekwang '16 and Jensen that took third place in a time of 3:29.18. In the 3,200-meter relay, the quartet of Jon Stanhope '18, Whitney, Sam Pastore '18 and Peter DeWeirdt '18 placed fifth in 8:03.84 to qualify for the ECAC meet.

Members of the team will compete at the ECAC Championships Friday and Saturday, March 6 and 7, at New York City's Armory.