Two student-athletes attend NESCAC women's coaching symposium
---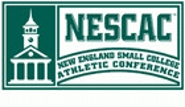 Two Hamilton College student-athletes attended the three-day NESCAC Women's Coaching Symposium at the Westford Regency Inn and Conference Center in Westford, Mass, from March 30 to April 1.

Meredith Bitterman '12 (Villanova, Pa./Loomis Chaffee School [Conn.]) and Erin McNally '12 (Scotia, N.Y./Burnt Hills-Ballston Lake HS) both attended the symposium. Bitterman was a four-year letter winner for the women's ice hockey team. McNally was a four-time all-region honoree, and a 2009 All-American for the field hockey team.

"Attending the NESCAC coaching symposium was extremely beneficial not only for pursuing a future in coaching, but also for life after Hamilton, " McNally said. "The coaches at this symposium provided great insight into what to expect as a coach, as well as tips for interviewing and networking. The main point I took away from this symposium was that the moment of victory is much too short to be a coach's only focus."

Head field hockey coach Gillian McDonald participated in a panel discussion about new and young professionals. McDonald attended the symposium in 2004 as a senior on the Bowdoin College field hockey and ice hockey teams.

The symposium, organized by the senior woman administrators at member institutions, is designed to increase the number of female coaches in athletics with the help of a grant from the NCAA along with support by the NESCAC institutions. The symposium is held in alternating years and was most recently conducted in January 2010.

This year's symposium featured presentations from head coaches and senior women administrators who are passionate and experienced in the coaching field. Janet J. Judge gave keynote presentations on the subject of Title IX and Gender Equity. Judge is listed in the Best Lawyers in America in the area of sports law and speaks often on college campuses and at NCAA conference events.