Two Students Receive Class of 1979 Travel Awards
---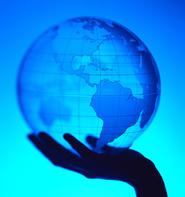 Two Hamilton students have been selected as recipients of the Class of 1979 Student Travel Award. The award, established by the alumni of Hamilton's Class of 1979, offers financial assistance to outstanding students who wish to pursue extensive research projects in different parts of the world.
Angela Sanchez '12 will study the application of traditional medicine in two major cities and three rural communities in the state of Itapua, Paraguay. She is a graduate of Cathedral High School (NY), and is majoring in anthropology at Hamilton.

Claire Zurlo '14 will be studying the sustainable living practices implemented in Sadhana Forest, an ecovillage in the town of Auroville, India, that is part of an international nonprofit project to promote sustainability and community interactions. She is a graduate of Hershey High School (Pa.) and is creating her own major—sustainability and social change—combining the departments of Geosciences, Sociology, and Anthropology.