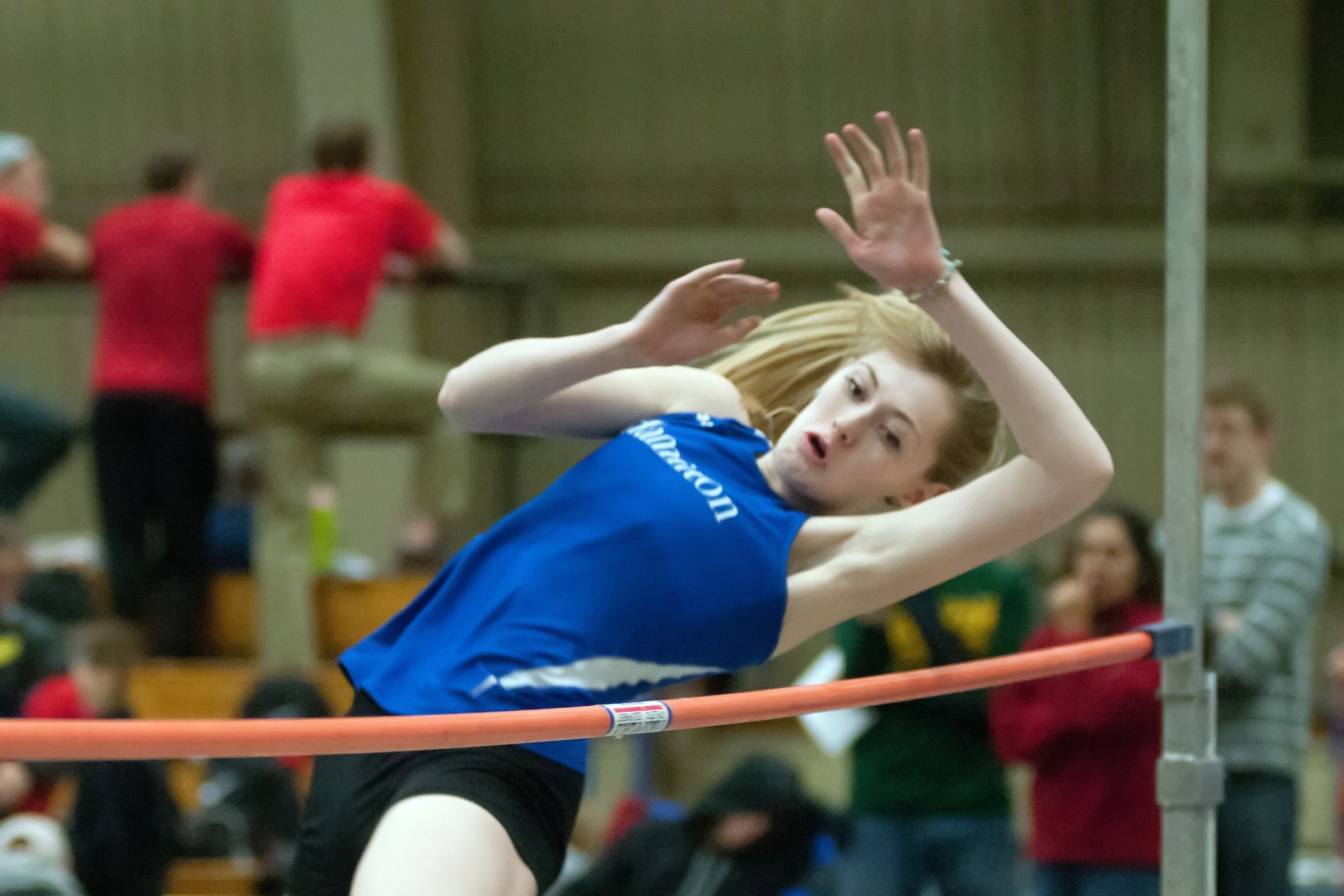 The Hamilton College women's track & field team hosted the 2015 Hamilton Indoor Invitational on Saturday at the Margaret Bundy Scott Field House. The women recorded 19 top-10 finishes, including a pair of first-place efforts.

Complete results
Lindsay Heyer '17 won the 5,000-meter run with an ECAC Division III Indoor Championships-qualifying time of 18:41.59. Teammate Alex Reading '16 was sixth in 20:51.25.

Four Continentals finished in the top 10 of the 1,000-meter run, led by Hanna Jerome '18 and Krystina Choinski '15, who swept the top two spots. Jerome won in 3:13.81 and Choinski took second in 3:15.81. Elizabeth Perry '18 was seventh in 3:21.50 and Lilly Pieper '18 finished ninth in 3:27.25.

Hamilton's three top-10 entrants in the mile run included Emily Banzer '15 (third in 5:29.92), Sarah Dimakis '17 (eighth in 5:52.20) and Caitlin Anthony '18 (ninth in 5:53.30).

Emma Solis-Cohen '17 and Jessica Pedersen '15 tied for sixth in the high jump with a mark of 1.35 meters (4 feet, 5 inches). Abby Homer '16 cleared the same height, placing eighth (based on number of misses).

Abigail Counihan '18 and Michaela Guinee '18 took fifth and sixth in the 500-meter dash, recording respective times of 1:31.06 and 1:33.08. Mattie Seamans '18 was sixth in the 400-meter dash (63.20 seconds).

In the triple jump, Sky Aulita '15 finished sixth (9.69 meters/31 feet, 9.5 inches) and Seamans took eighth (9.59 meters/31 feet, 5.75 inches).

Two Continental relays recorded top-10 showings. In the 3,200-meter relay the foursome of Choinski, Banzer, Jerome and Seamans placed third in 10:17.17. Anthony, Perry and Pieper joined Abigale Uehling '18 to finish sixth in the 1,600-meter relay with a time of 4:47.42.

The Continentals compete at SUNY Brockport's Mid-Season Classic on Saturday, Feb. 7.