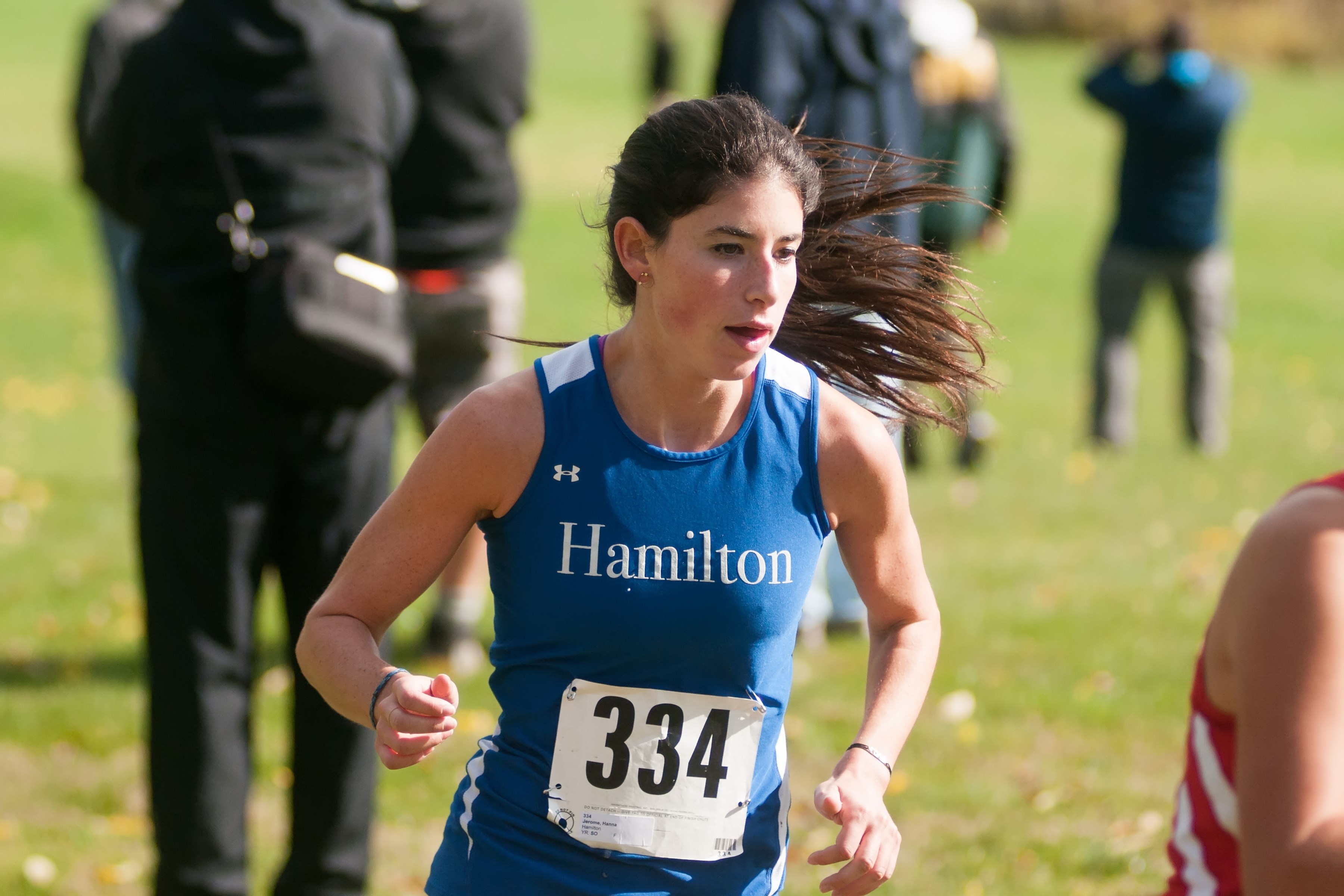 Hamilton College women's cross country runners Michelle Fish '17 (Slingerlands, N.Y./Guilderland HS) and Hanna Jerome '18 (Englewood, N.J./Dwight-Englewood School) earned 2015 U.S. Track & Field and Cross Country Coaches Association All-Region honors based on their performance at the NCAA Atlantic Regional Championships on Nov. 14.

USTFCCCA All-Region Teams

The top 35 finishers at the regional meet are all-region. Fish and Jerome picked up all-region accolades for the first time.

Fish placed 15th out of 266 runners with a 6-kilometer time of 22:29.8 at Letchworth State Park in Mount Morris, N.Y. She missed tying her personal-best for the 6K by two-tenths of a second. Jerome was 30th with a time of 22:57.1.

Fish qualified as an individual for the 2015 NCAA Division III Women's Cross Country Championship. The meet will be held at Lake Breeze Golf Club in Winneconne, Wis., on Saturday, Nov. 21. The first seven athletes from each region who were not part of a qualifying team make the NCAA championship. This is the third straight year the Hamilton women have sent at least one runner to the national meet.