Two women's lacrosse players are NESCAC all-conference
---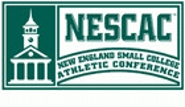 Nationally ranked No. 16 Hamilton College's Lauren Sokol '12 (Colts Neck, N.J./Peddie School) and Rachel Friedman '13 (Fairfield, Conn./Fairfield Warde HS) were selected to the 2012 NESCAC women's lacrosse all-conference team on May 9.

2012 NESCAC Women's Lacrosse All-Conference Team

Sokol was voted by the head coaches to the 12-member first team at defense. Friedman -- a midfielder -- was selected to the second team.

Sokol is tied for sixth in the NESCAC with 45 draw controls and is tied for eighth with 24 caused turnovers. She earned first team All-America honors in 2010 after she helped lead the Continentals to the NCAA title game. That same year, she was a first team all-region selection for the Empire Region and an ECAC Division III Upstate all-star. Sokol was a two-time Liberty League all-league selection, including first team honors in 2010.

Friedman is ranked fourth in the conference with 53 draw controls and seventh with 51 points, and is tied for ninth with 38 goals. She is fourth on Hamilt0n's all-time list with 149 career goals. Friedman was named to the 2011 all-region first team for the Empire Region, and was an ECAC Division III Upstate all-star. She was a two-time Liberty League all-league first team selection, and was the league's Co-Rookie of the Year in 2010.

Sokol and Friedman helped lead Hamilton (7-10 overall, 4-6 NESCAC) to the 2012 NESCAC Championship semifinals as the No. 7 seed in the Continentals' first year in the conference. Hamilton defeated Colby College 9-4 in the quarterfinals on April 28 before the Continentals fell 9-8 in overtime to eventual conference champion Trinity College on May 5. Hamilton competed in the Liberty League for lacrosse from 1996 to 2011.