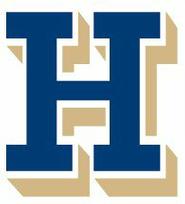 The Hamilton College men's soccer team (3-1-1, 1-1-1 NESCAC) fell from the ranks of the unbeaten Saturday, losing 1-0 to visiting Connecticut College in a NESCAC game at Love Field. The Continentals had posted the program's best start since the 2008 team won its first four games.

Box score
The Camels picked up their first conference win of the season. They scored the game's only goal off a late corner kick to improve to 3-2-0 overall. Doug Garabedian '15 sent their eighth and final corner kick inside the near post where it was headed into the net by Zach Punt '15 with 2:23 left.

Hamilton goalkeeper Harris Pollack '17 made a season-best five saves, highlighted by a first-half stop on a Camel penalty kick. The Camels were awarded the shot when Ibrahim Mutala '17 was fouled inside the box on a one-on-one situation. Punt took the kick and sent a waist-high shot toward the left post but Pollack dove to deflect it away from the net.

The Continentals were held to just one shot on goal. Conn. College's Austin DaCunha '17 made a save on a shot by Bayard Geeslin '16 in the 22nd minute. Hamilton's first scoring opportunity came early in the game when a header by Buck Reynolds '15 wound up in front of the goal. The Continentals kicked the ball into the net but were ruled offsides on the play.

Hamilton threatened again 16 minutes in when a cross by Jacob Frost '15, who sang the national anthem with the rest of the Buffers -- Hamilton's all-male a cappella group, slipped off the foot of a defender toward the open side of the net, but the ball rolled over the end line.

Another Continental corner kick led to two scoring opportunities seven minutes later. With a strong wind at his back, Alec Talsania '17 bounced a high corner kick past DaCunha but off the crossbar. When the ball landed in front of the far post Frost's shot back toward the near post went wide and a bicycle kick by Trevor Bobola '15 went over the net.

Mutala was part of a pair of Camel scoring chances midway through the second half. He sent a pass to Dillon Kerr '15 at the top left corner of the box but after Kerr shed a defender he sent his shot wide right. Three minutes later Pollack came out of the net to keep Mutala from controlling a long cross at the left post.

Both teams face non-conference opponents on Tuesday, Sept. 23. Hamilton plays a 7 p.m. game at Utica and Conn. College hosts Coast Guard.