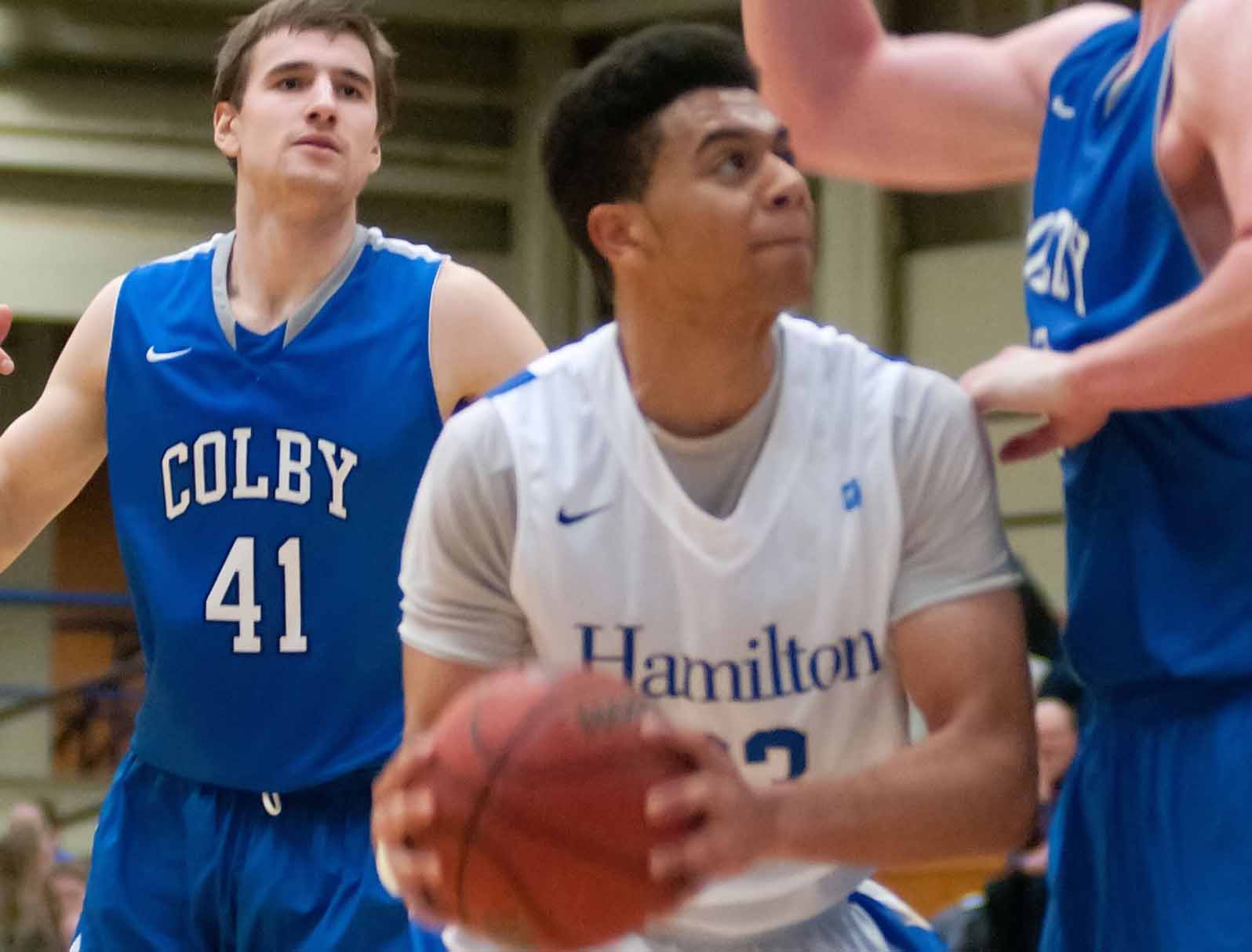 The Hamilton College men's basketball team dropped a 92-71 non-league decision at Union College on Tuesday night.

Box score

The Continentals (7-2) closed to within nine points with 5:08 left before the host Dutchmen finished the game on a 19-7 run. Ajani Santos '16 scored a team-high 23 points for the Continentals, who lost their second straight.

The Dutchmen (4-2), who led for the final 37:58, used a 16-7 burst midway through the opening half to pull away from an 18-13 lead to a 34-20 cushion with 5:22 left before the break. Joe Pucci '18 contributed four points and a pair of assists as Hamilton closed the half on a 14-7 run.

Pucci came off the bench to score a season-best 12 points, making six of his nine shots.

Union's William Hython '16 led all players with 27 points and 10 rebounds. Terell Winney '15 scored 19 points and Ryan Whelpley '16 added 15. All five Dutchmen starters scored in double figures with Deshon Burgess '17 and Kevin Weckworth '17 finishing with 11 and 10, respectively.

Whelpley and Burgess pulled down eight rebounds apiece to help Union to a 45-33 rebounding advantage. Burgess and Weckworth recorded five assists each.

Hamilton's Peter Kazickas '15 contributed nine points, five rebounds and three assists. Jack Dwyer '18 finished with eight points and five assists.

Tuesday's game was the Continentals' 155th meeting with Union – the most they've played against any opponent.

Hamilton closes out the 2014 portion of its schedule on Tuesday, Dec. 30, at Ithaca College. The Dutchmen host Rochester on Saturday.