Author, Professor Martha Nussbaum to Discuss Religious Intolerance
---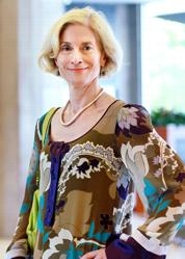 Author and University of Chicago professor Martha Nussbaum will deliver a lecture titled "The New Religious Intolerance: Beyond the Politics of Fear" on Friday, Nov. 2, at 4 p.m., in the Chapel. Nussbaum is the Ernst Freud Distinguished Service Professor of Law and Ethics in the law school and philosophy department. The lecture is free and open to the public.
At Hamilton she will discuss her book, The New Religious Intolerance: Overcoming an Age of Fear in an Anxious Age, published in 2012 by Harvard University Press. In this work, Nussbaum regards the processes of fear that create intolerance, and the capacities for empathy, understanding and respect that may counter it. She will draw on historical examples, including the recent protests of a proposed Muslim cultural center in lower Manhattan, to demonstrate how fear and intolerance may be overcome.
Nussbaum received a bachelor's degree from New York University and went on to earn her master's degree and Ph.D. from Harvard University. She has held teaching positions at Brown, Harvard and Oxford Universities and received honorary degrees from more than 40 colleges and universities across the world. Nussbaum also has chaired the American Philosophical Association's (APA) Committee on International Cooperation, the Committee on the Status of Women, and the Committee for Public Policy. She has served as president of the APA.
The lecture is sponsored by Hamilton's Diversity and Social Justice Project, the Chief Diversity Officer and the Dean of Faculty.