USC Professor's Lance Armstrong and Doping Lecture Cancelled
---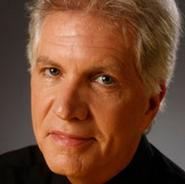 A lecture by University of Southern California professor William Morgan, titled "Lance Armstrong: Why There Are No Winners in the Doping Wars in Sport," originally scheduled for Thursday, April 18, at 7:30 p.m., has been cancelled. Bad weather in the Midwest has forced multiple flight cancellations. The lecture will not be rescheduled this semester.
Morgan received a bachelor's degree in education from Lock Haven University, a master's in philosophy from the University of Massachusetts, Amherst, and a Ph.D. in philosophy from the University of Minnesota. His book, Why Sports Morally Matter (2006), was runner up for the best book award from the North American Society for the Sociology of Sport. In 1994, he was awarded the Distinguished Scholar Award by the International Association of the Philosophy of Sport and elected as a Fellow to the American Academy of Kinesiology.

Morgan's principal areas of research are ethics, critical theory, political theory, and the study of popular culture, especially contemporary sports and the Olympic Games. His recently published books include Ethics in Sport (2007) and Why Sports Morally Matter (2006). He is currently at work on papers that deal with occupational science.