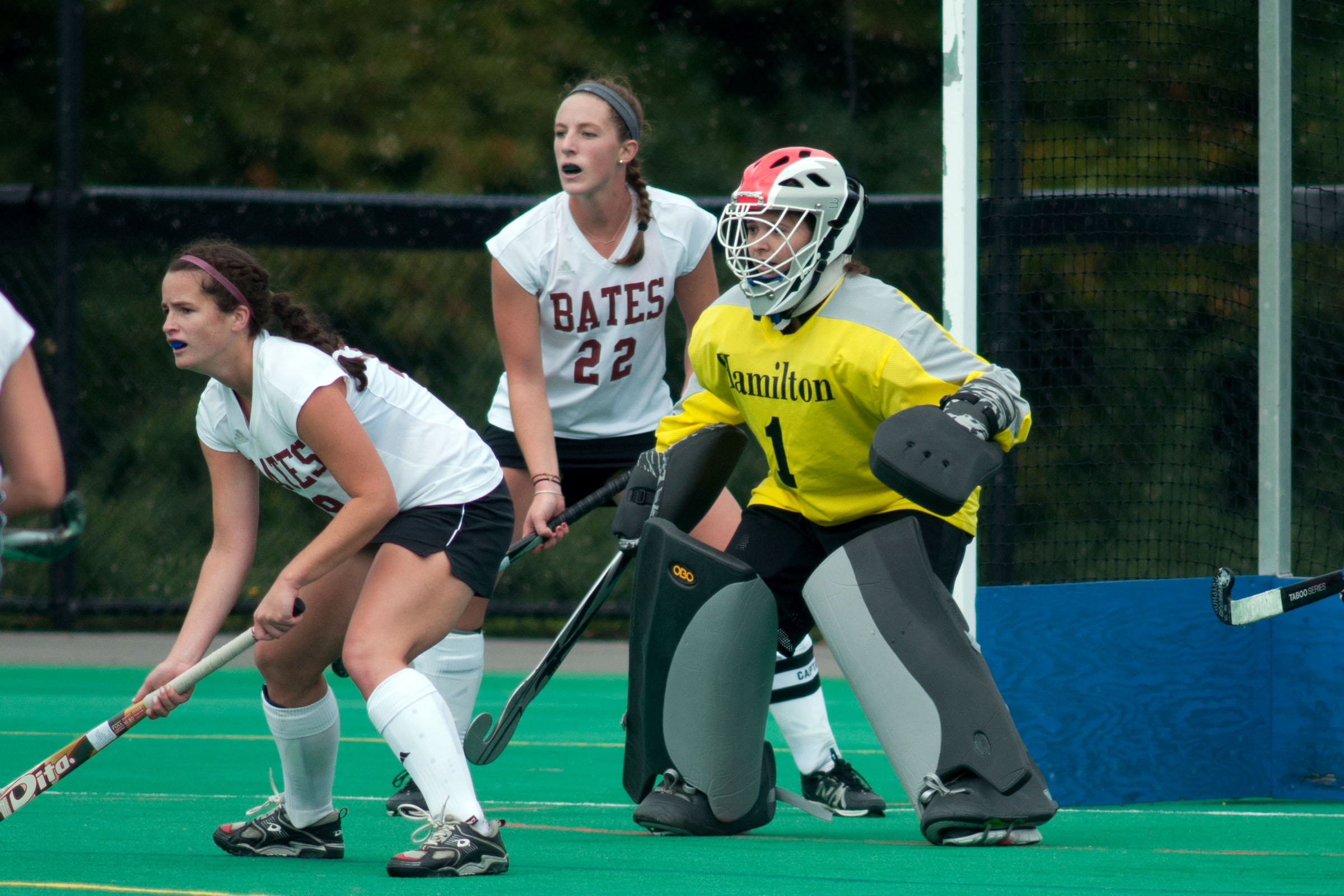 The Hamilton College field hockey team dropped an 8-2 decision at Utica on Wednesday night at Gaetano Stadium. The Continentals (5-3 overall) had won four straight before dropping their last two.

Box score

The Pioneers (8-1), who are second among the "others receiving votes" in the latest Division III coaches poll, scored twice in the first four minutes and added three more scores before intermission.

After Utica scored two more goals in the first 7:06 of the second half, Hamilton's Aubrey Coon '16 had a hand in a pair of goals before the host Pioneers sealed the win.

Coon assisted on a goal by Casey Brown '16 with 20 minutes left in regulation. Brown received a pass across the goal from Coon and scored into a wide-open cage for her fourth goal of the season. Just over eight minutes later Coon scored her third goal of the year, carrying the ball in and shooting inside the near post.

Hannah Mackey collected two goals and three assists and Nikki Kieffer contributed four assists for the Pioneers, who entered the game ranked fourth nationally in goals per game and seventh in scoring margin. Colleen Dowling and Chasity Eckert scored two goals apiece and Louise Steele-Norton finished with a goal and an assist.

Victoria Trentini '15 made a season-high 13 saves for Hamilton and Kells Casey stopped five shots for Utica.

The Continentals return to NESCAC play on Saturday, Oct. 4, with an 11 a.m. game at nationally ranked No. 8 Amherst.