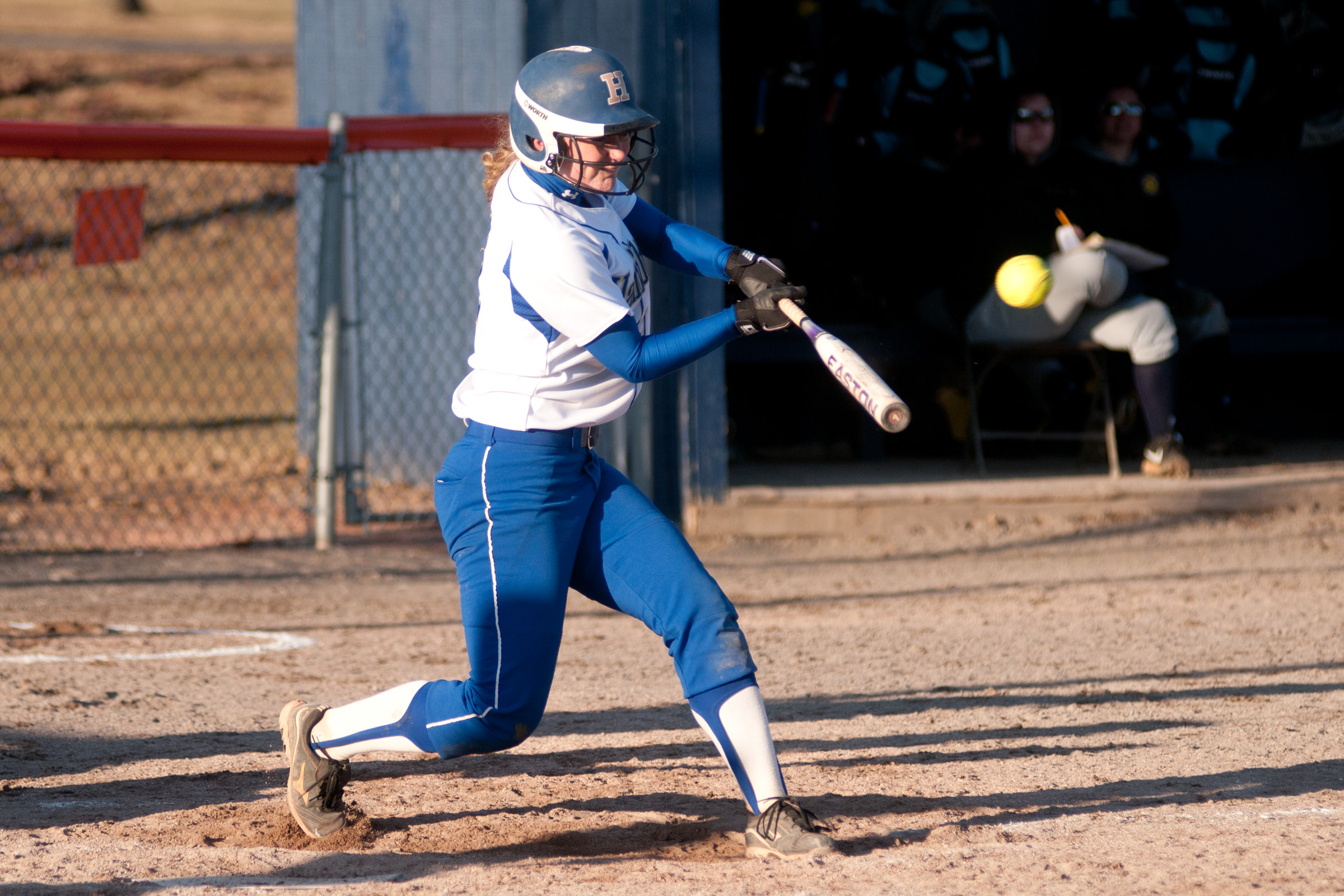 The Hamilton College softball team dropped a non-conference doubleheader at Utica College on Tuesday, losing the opener 6-5 in eight innings and falling 3-2 in game two.

Game one box score | Game two box score

The Continentals (8-11 overall), who were tied late in both contests, forced extra innings in game one with a four-run seventh-inning rally.

Olivia Gozdz '16, who had five hits on the day, doubled in a pair of runs in Hamilton's seventh-inning outburst and later came around to score the tying run.

Kelly Leonard '15 retired Utica's first 16 hitters before the Pioneers scored five times in the bottom of the sixth. Leonard finished with a season-high seven strikeouts.

The host Pioneers (8-6) pushed across the winning run in the bottom of the eighth when Stephanie Siriano '15 hit a sacrifice fly to score Alysa Russell '16 , who had beaten out a bunt to lead off the inning.

Utica's five-run sixth erased a 1-0 Hamilton lead. The Continentals went ahead in the third on a two-out home run by Hannah Staab '17.

Gozdz had three of Hamilton's 10 hits in the opener. She followed a lead-off double by Daphne Assimakopoulos '17, a Staab single and a walk to Leonard with a double. One out later the Pioneers threw away an infield grounder by Phoebe Collins '18 and Leonard and Gozdz came around to score.

The Pioneers had taken a four-run lead an inning earlier with Siriano hitting a two-run single that scored Sabrina Stransky '18 and Dominique Soto '18. Stransky's one-out single gave Utica its first base runner. Cassie Smith '16 singled in a run and Siriano stole home later in the inning.

Siriano's two-run home run gave Utica a 2-0 first-inning lead in the second game. The Continentals tied the score in the third on an RBI double by Gozdz and a run-scoring double by Ellie Kiernan '15. Gozdz tied the team record for doubles in a season with her 13th.

Siriano drove in the winning run in the fifth, singling in Alysa Russell '16.

The Continentals are scheduled to host a three-game NESCAC West Division series against Middlebury College over the weekend with a 5 p.m. game on Friday, April 10, and a noon doubleheader on Saturday.