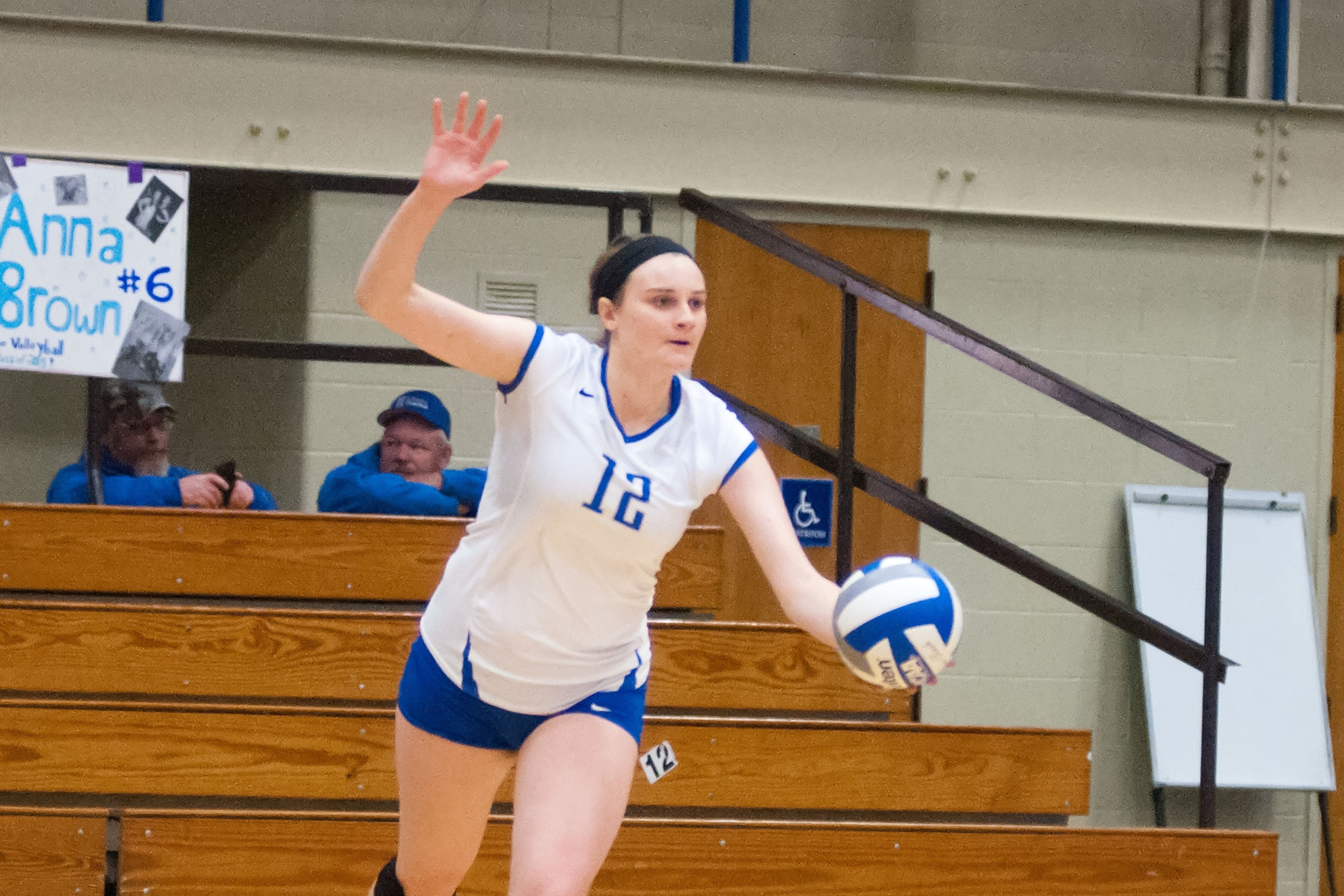 The Hamilton College volleyball team split a pair of matches at the Skidmore Classic Saturday, rallying to beat Colby-Sawyer in five sets before being swept by the host Thoroughbreds. The Colby-Sawyer win snapped a seven-match losing streak for Hamilton (2-8).

Colby Sawyer box score | Skidmore box score

After the Continentals won the first set 25-15, the Chargers (2-16) claimed two straight to go up 2-1 but Hamilton outscored Colby-Sawyer 40-19 in the final two sets to complete the comeback.

Erin Donahue '18 and Jessica Weston '17 led the Continentals offensively, collecting 11 and 10 kills, respectively. Courtney Brown '18 paced the team in digs (12) and Weston finished with five blocks.

Kyndal Burdin '18 (19) and Meghan Wilkinson '19 (18) combined for 37 assists with Wilkinson contributing five of Hamilton's season-high 18 service aces. Brown, Jamie Granskie '16 and Claire Kitz '19 had four each.

Skidmore improved to 5-11 with a three-set win (25-21, 25-22, 25-19) in Saturday's second match. Kitz posted season-best figures of 13 kills and a .370 hitting percentage, and Wilkinson led Hamilton with 15 assists and 13 digs. Donahue and Granskie both finished with 12 digs.

The Continentals play a non-league match at SUNY Polytechnic Wednesday at 7 p.m.