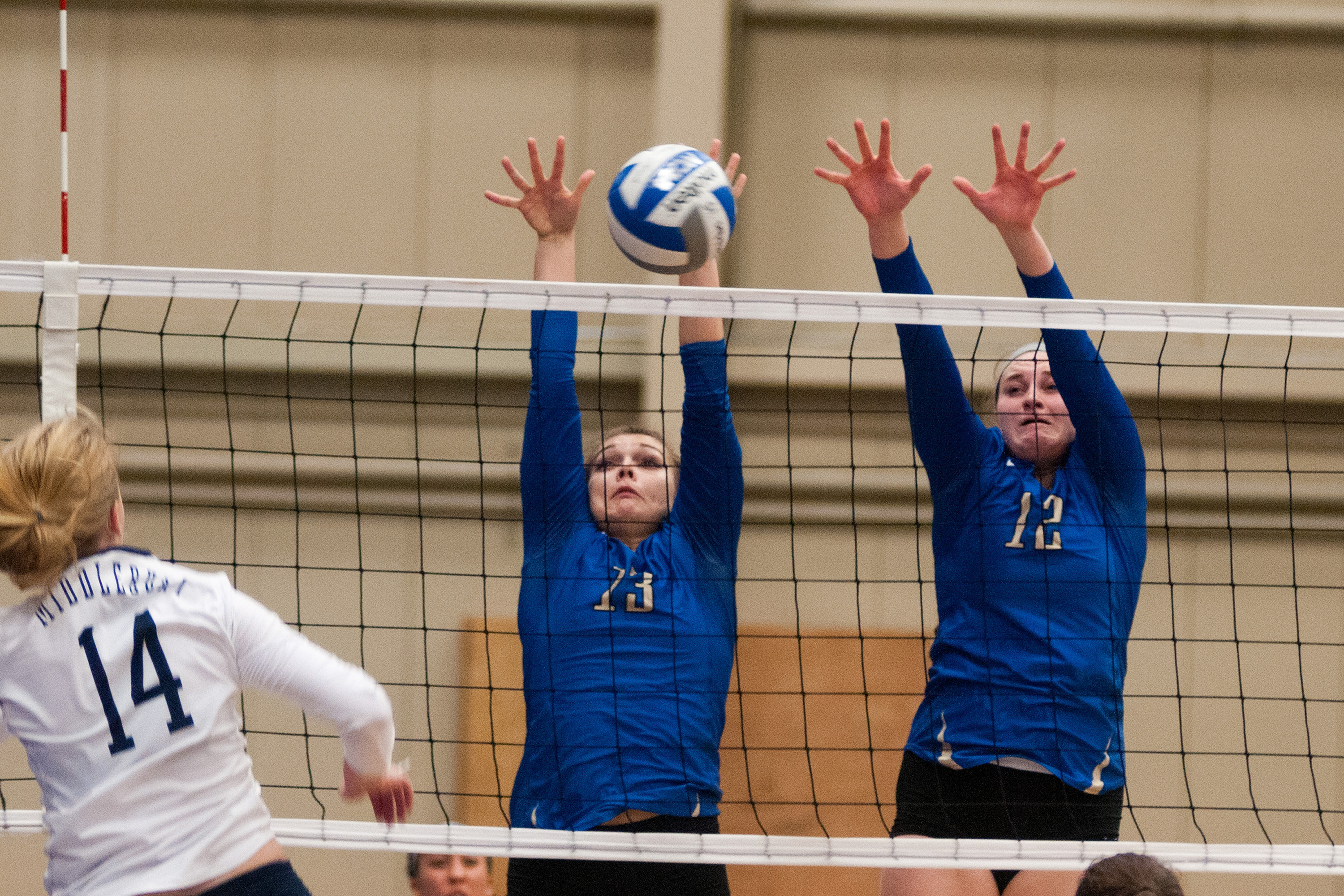 Hamilton College's Erin Donahue '18 hammered 11 kills but the Continentals lost in four sets against the Trinity College Bantams in a NESCAC match at Trinity's Oosting Gymnasium on Saturday afternoon.

Box Score

Hamilton's Sophie Zacharakis '19 tied a season high with nine kills. Meghan Wilkinson '19 handed out 14 assists and Kyndal Burdin '18 added 13 to go along with three blocks. Jamie Granskie '16 led the defense with a match-high 21 digs and Margaret O'Brien '18 posted three blocks.

Kate Giddens paced the winners with 17 kills and Gina Buzzelli passed out 19 assists. Grace Metry recorded 19 digs and Claudia Varner led all players with five blocks.

The Bantams (5-7, 1-4 NESCAC) won the first set, 25-20, but the Continentals turned the tables and won the second set by the same score. Hamilton (3-10, 1-3) got out to a 16-12 lead behind strong play from Donahue, who tallied six kills and an ace in the set. After falling behind 22-16, Trinity took a timeout to regroup. The timeout seemed to work as the Bantams scored three straight points to cut the Hamilton lead to 22-19 and caused the Continentals to take a timeout of their own. Hamilton scored three of the next four points and closed out the set.

Hamilton got out to a six-point lead in the third set but Trinity eventually pulled ahead, 17-15. The Continentals called a timeout after the Bantams took a 22-20 lead and an unforced error by Hamilton put Trinity up 24-22. A kill by Trinity's Hunter Drews ended the set at 25-23.

Hamilton moved out to an early lead once again in the fourth set but Trinity moved ahead 21-19 and forced the Continentals to take a timeout. The Bantams scored three straight points out of the break for a 24-19 lead. Hamilton fought back to 24-21 before a kill by Susannah Matthai ended the match.

The Continentals host Williams College for another NESCAC match on Friday, Oct. 9, at 8 p.m.