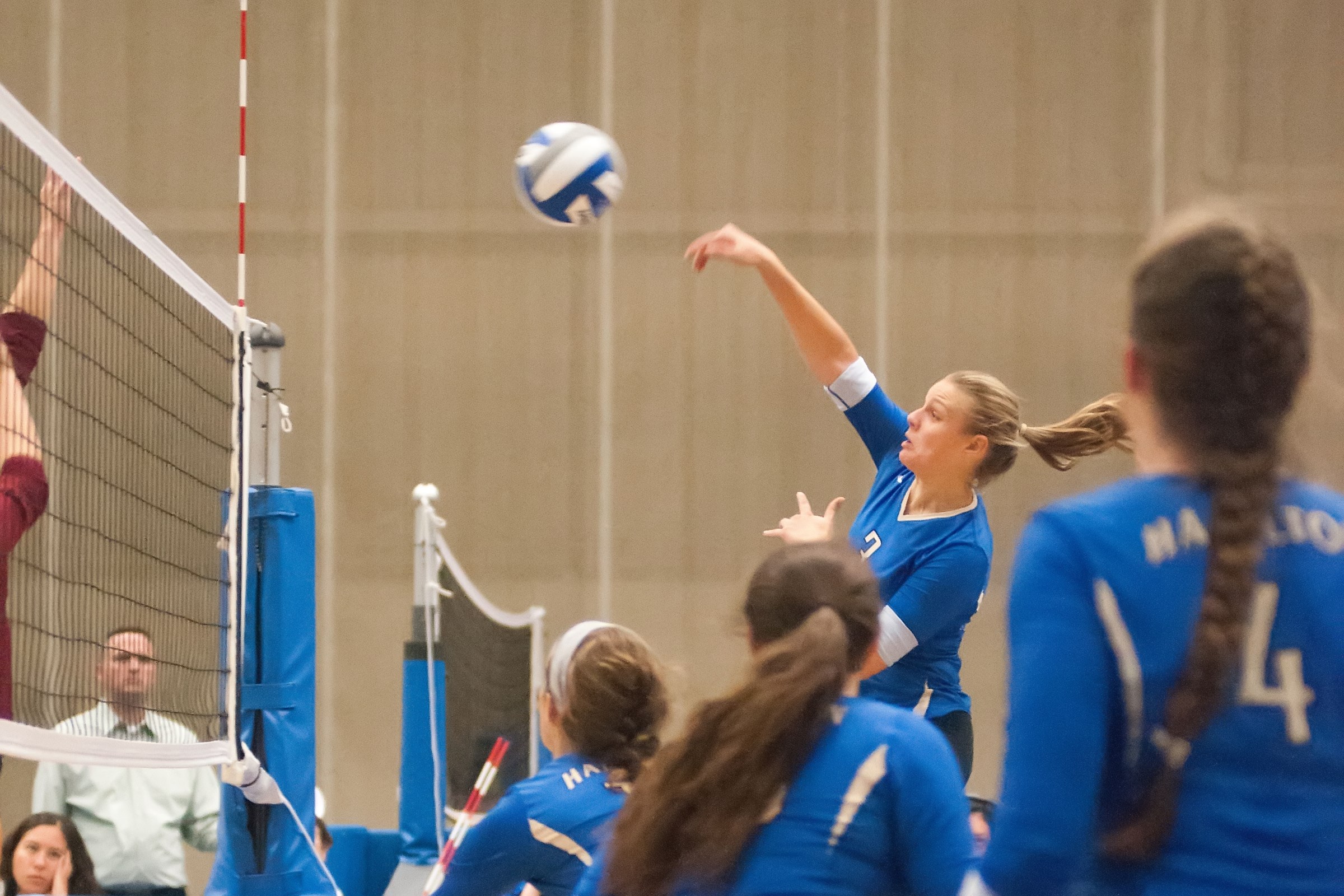 The Hamilton College volleyball team finished up the regular season on Saturday afternoon, losing a NESCAC match 3-0 to visiting Connecticut College at Margaret Bundy Scott Field House.

Box score

Despite the loss the Continentals secured the seventh seed in next weekend's NESCAC Championship. They will be making their first appearance in the eight-team event and will take on second-seeded Williams College in the quarterfinals on Friday, Nov. 7, at 5 p.m. The tournament is being hosted by top-seeded Tufts University.

The Camels, who will be the sixth seed in the NESCAC championship, won by scores of 25-19, 25-17 and 30-28 to improve to 14-10 overall and 5-5 in the NESCAC. Hamilton dipped to 15-11 with a 4-6 conference record. The 15 victories are the program's second-highest total in the past 15 seasons.

Anna Brown '15 led Hamilton with 21 digs. She raised her career total to 1,656, moving within 30 of tying the program's all-time record, set by Amber O'Connor '09 from 2005 to 2008.

Conn. College's Ella Johnson '17 led all players with 13 kills and added four blocks. Chloe Ainley '17 recorded 21 digs with Caroline Martin '16 and Caroline Branigan '18 finishing with 17 and 15, respectively. Branigan and Martin had consecutive aces to clinch the final points of the decisive third set. Both teams served for set point three times before the Camels secured the win.

Martin also led the visitors with four service aces and Emily Aterbury contributed three. Gabi Taylor '16 had eight kills and seven digs.

Kyndal Burdin '18 had a match-high 22 assists for Hamilton and she added eight digs. Jessica Weston '17 led the Continentals with six kills and three blocks.