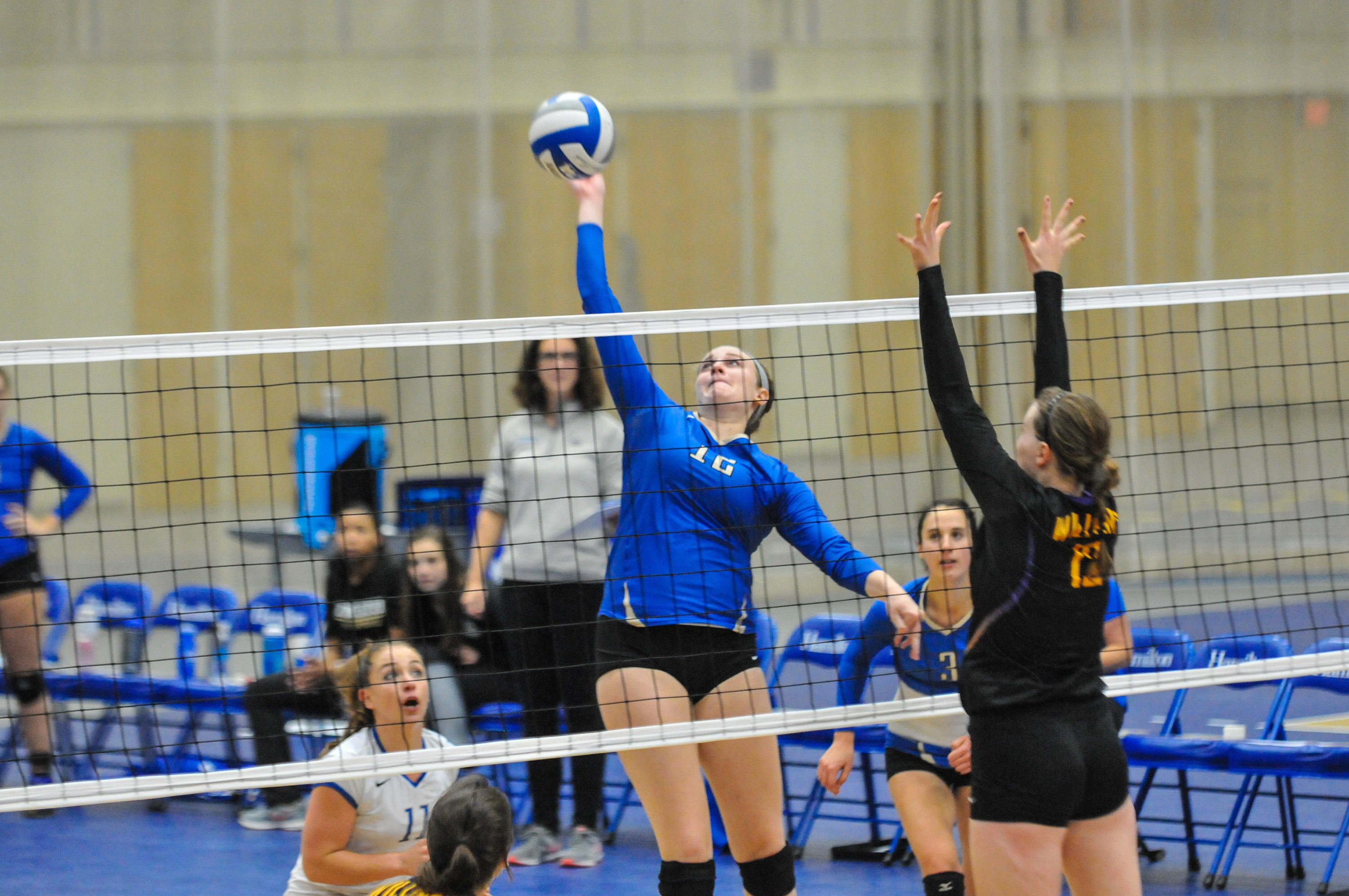 Amherst College's Maggie Danner '17 posted 20 kills and just one error in 33 total attempts as the Lord Jeffs swept the Hamilton College Continentals in three sets (25-20, 25-16, 25-13) in a NESCAC match at Hamilton's Margaret Bundy Scott Field House on Saturday afternoon.

Box Score

Amherst (13-2, 5-2 NESCAC) returned to the win column after a four-set loss at Middlebury College on Friday night had stopped the Jeffs' win streak at five matches. In Saturday's match, Amherst finished with 51 kills and seven errors in 114 attempts for a .386 hitting percentage.

Nicole Gould '17 chipped in 11 kills for the Jeffs. Nicole Carter '16 was credited with 37 assists and two blocks. Katie Warshaw '16, who leads the NESCAC in digs per set, had 14 to go along with two service aces. Asha Walker '18 added 14 digs and two aces as well.

Erin Donahue '18 paced the Continentals (3-12, 1-5) with 10 kills and 10 digs. Sophie Zacharakis '19 hammered seven kills and Jessica Weston '17 contributed six.

Hamilton's Jamie Granskie '16 led all players with 20 digs and is second in the conference with 248. Meghan Wilkinson '19 passed out 17 assists and served three aces.

The Continentals host SUNY Oswego for a non-conference match on Tuesday, Oct. 13, at 6:30 p.m. Amherst returns home to face Colby-Sawyer at 7 p.m. on Wednesday, Oct. 14.