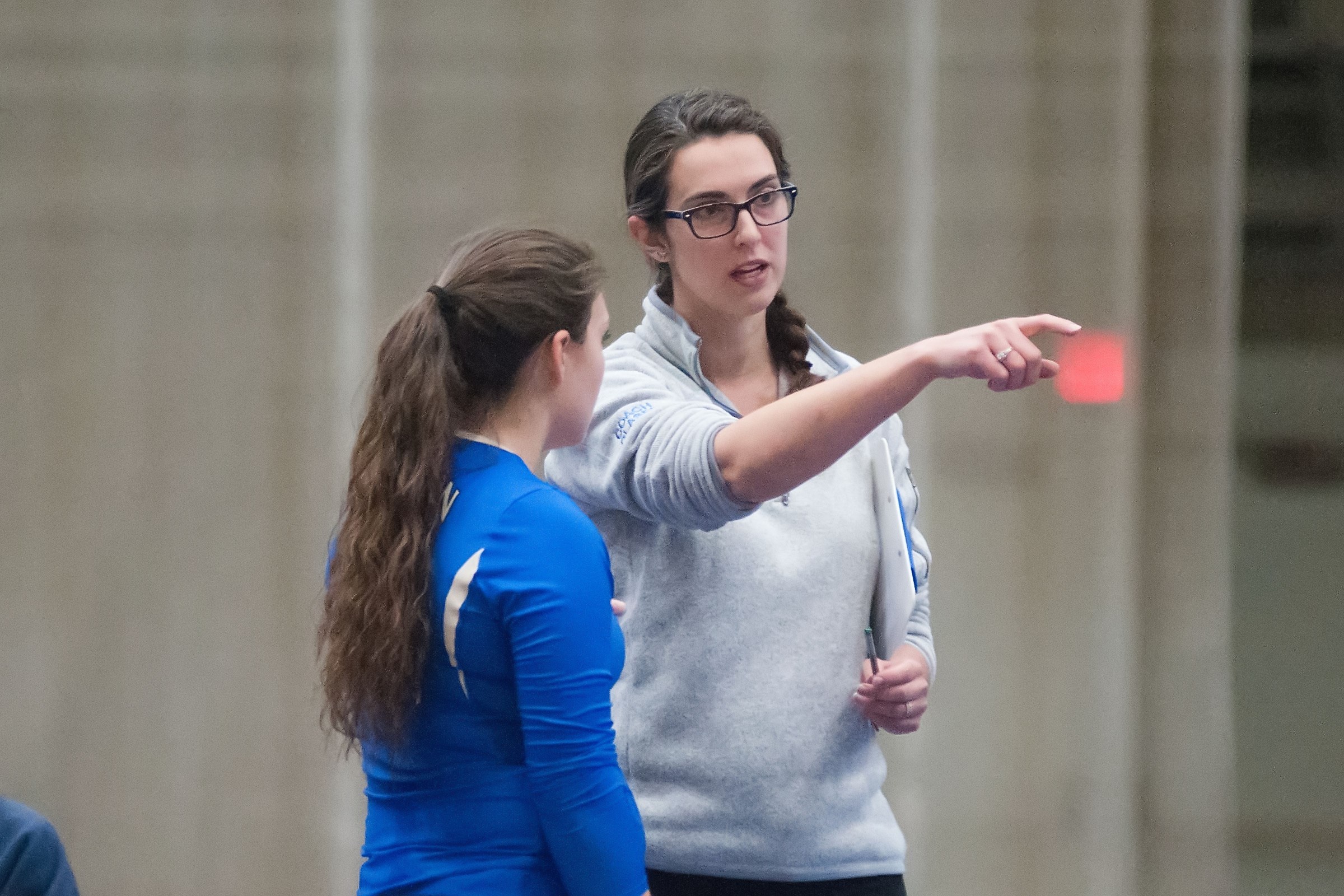 The Hamilton College volleyball team wrapped up a weekend home series Saturday afternoon by opening NESCAC competition. The Continentals (1-6, 0-1 NESCAC) lost in three sets to Bowdoin 25-21, 25-17, 25-16.

Box score

Hamilton fought back from an early 7-2 deficit in the opening set to take a 9-8 lead before the visiting Polar Bears (4-3, 2-0 NESCAC) took the lead for good late.

Erin Donahue '18 led the Continentals with 11 kills and added nine digs. Courtney Brown '18 finished with seven kills. Jamie Granskie '16 and Meghan Wilkinson '19 paced Hamilton with 17 and 12 digs, respectively. Tayzia Santiago '19 added nine as well. Kyndal Burdin '18 led the hosts with 12 assists.

Bowdoin's Michelle Albright tied a match high with 11 kills. Lisa Sheldon topped all players with 22 digs. Christy Jewett and Claire McInerney contributed 11 and 10, respectively. Quincy Leech finished with 22 assists and three service aces.

Hamilton closes out its home stand Friday with an 8 p.m. NESCAC match against Middlebury.