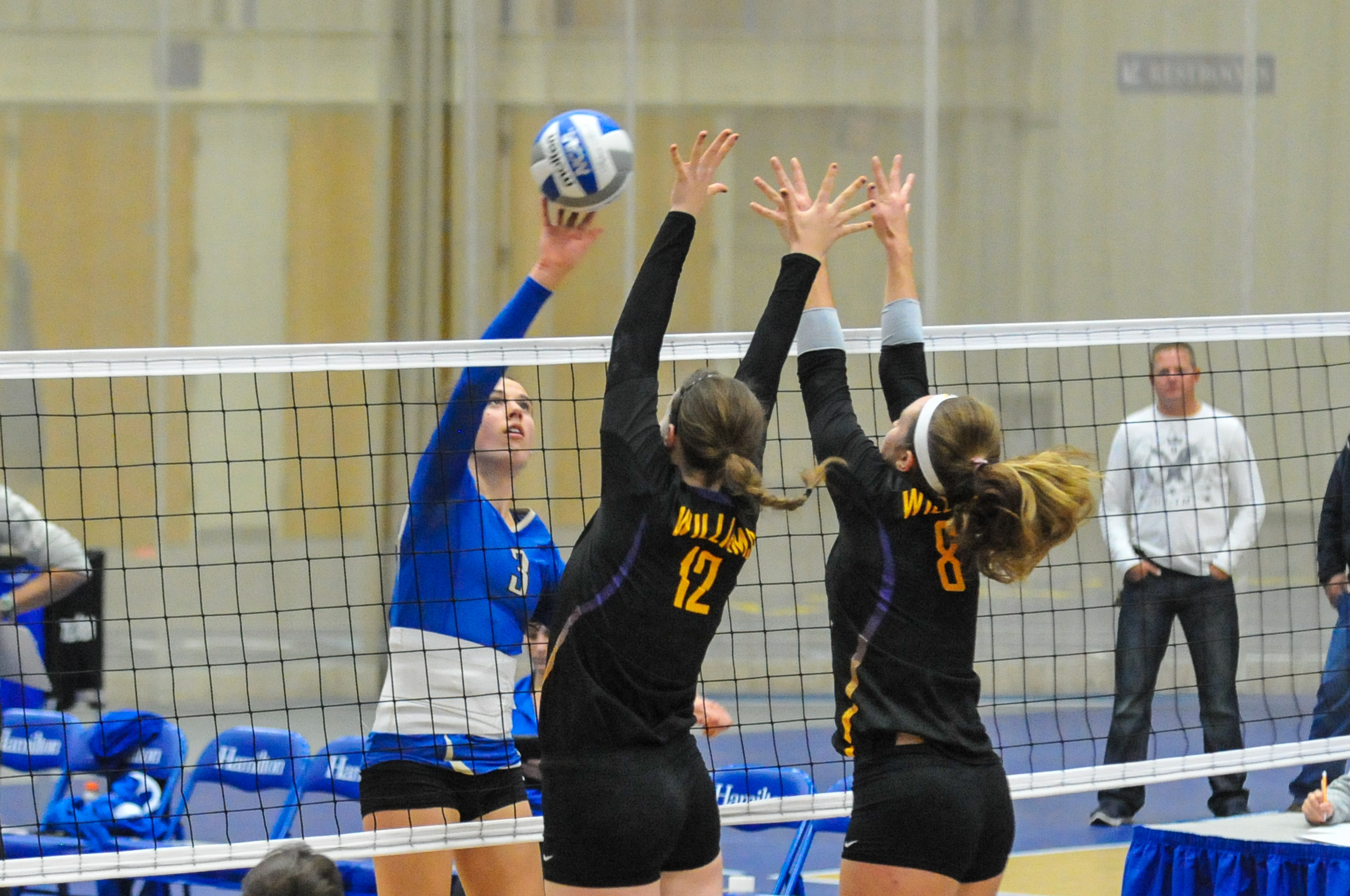 The Hamilton College volleyball team opened a three-match home stand Friday night, facing NESCAC rival Williams. The Ephs (12-5, 5-1 NESCAC) moved into sole possession of second place in the conference standings with a 3-0 win. The visitors posted winning scores of 25-14, 25-16, 25-23.

Box score

The Continentals (3-11, 1-4 NESCAC) nearly fought back to tie the third set, staving off three Williams match points before the Ephs finished off their fifth straight 3-0 win.

Jessica Weston '17 led Hamilton with 10 kills. Meghan Wilkinson '19, who finished with 10 assists, led three Continentals in double figures in digs by recording 13. Jamie Granskie '16 collected 12 and Erin Donahue '18 added 10. Kyndal Burdin '18 paced the hosts with 16 assists. Margaret O'Brien '18 had a hand in five blocks and Claire Kitz '19 and Sophie Zacharakis '19 contributed three apiece.

Ally Ostrow led the balanced Williams effort with 13 kills and 10 digs. Tori Jasuta added 10 digs and Ryan Farley distributed 38 assists.

The Continentals conclude their weekend NESCAC series with a 2 p.m. match against Amherst Saturday.