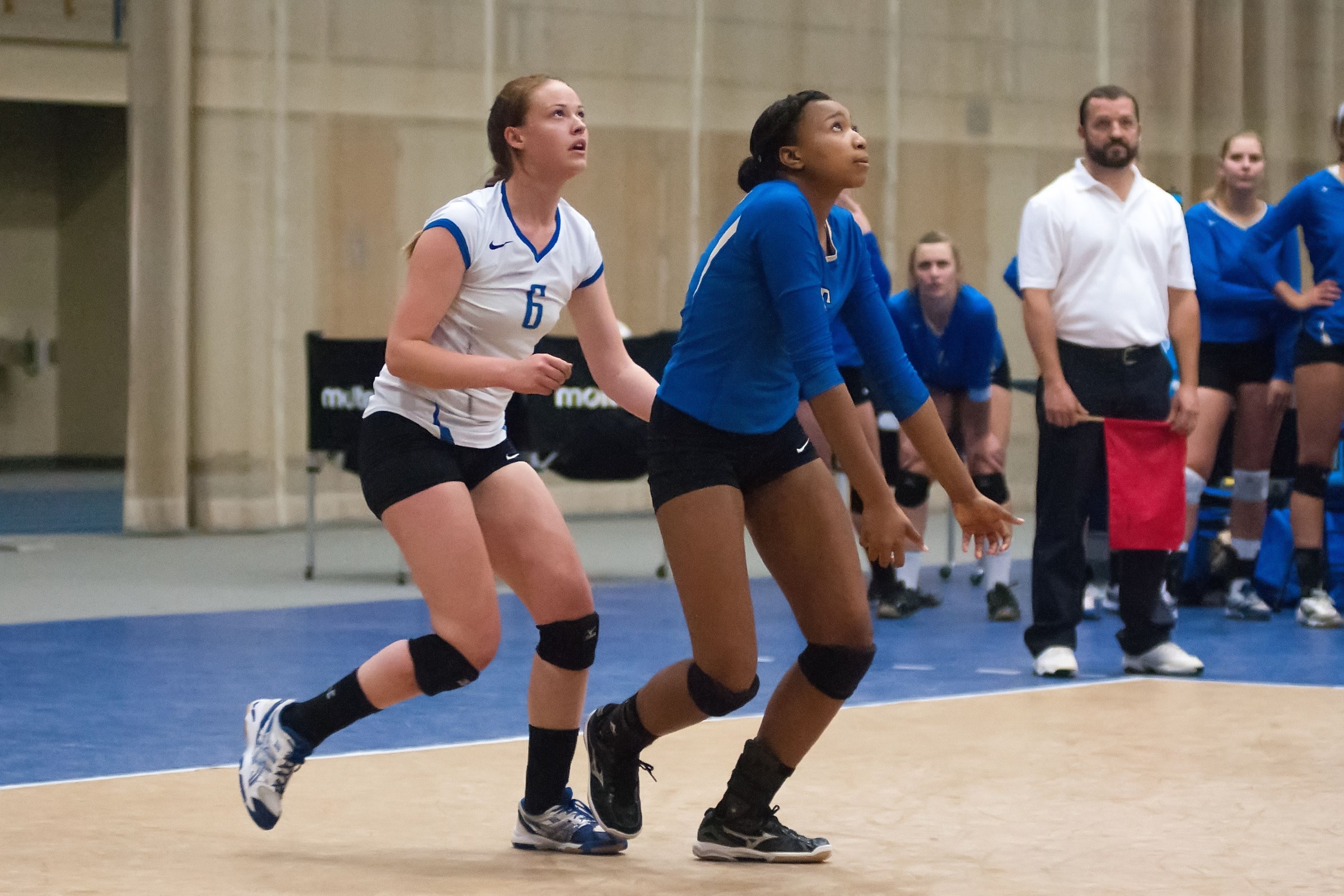 The Hamilton College volleyball team (8-3) won for the sixth time in their last seven matches, topping visiting SUNY Polytechnic (formerly SUNY Institute of Technology) 3-1 on Wednesday night at Margaret Bundy Scott Field House. The Continentals won the first two sets 25-17 and, after the visiting Wildcats bounced back with a 25-21 victory in the third, Hamilton clinched the win by taking the fourth set 25-17.

Box score

The Continentals, who beat the Wildcats for the fourth straight season, were led by Jessica Weston '17. Weston matched a career high with 15 kills, including six in just seven attempts during the second set, and also led Hamilton with four blocks.

Anna Brown '15 paced the team with a season-high 29 digs. She served six straight points in the first set to help the Continentals pull away from an 11-11 tie, collecting a pair of service aces in that stretch.

Julia Smith '18 recorded season-best figures of 27 assists, 10 digs and two blocks. Jamie Granskie '16 contributed 11 digs and her back-to-back service aces highlighted a 4-0 start to the second set. The Continentals eventually led 10-4 and pulled away for the 2-0 lead.

The Wildcats fought back to force a fourth set, jumping out to an 11-6 lead on consecutive aces by Erika Reakes '16. They led by at least three points until closing out the set.

Hamilton rebounded to claim the win in the fourth set with Kyndal Burdin '18 notching nine assists and three digs in her only appearance. She served out the match with five straight points.

Courtney Brown '18 reached double digits in kills for the first time, finishing with a season-best 11, and Erin Donahue '18 added 10.

Emma Larson '17 and Megan Will '18 topped SUNY Poly with 11 and 10 kills, respectively. Shelby Kostal '17 finished with 18 digs and Rebecca Sheely '17 had 25 assists. Reakes contributed 16 digs and Morgan Eberley '16 added 13.

The Continentals play a NESCAC match at Middlebury on Friday, Sept. 26, at 8 p.m. SUNY Poly hosts its Wildcat Weekend on Friday and Saturday, facing Alfred State in the first of four matches.