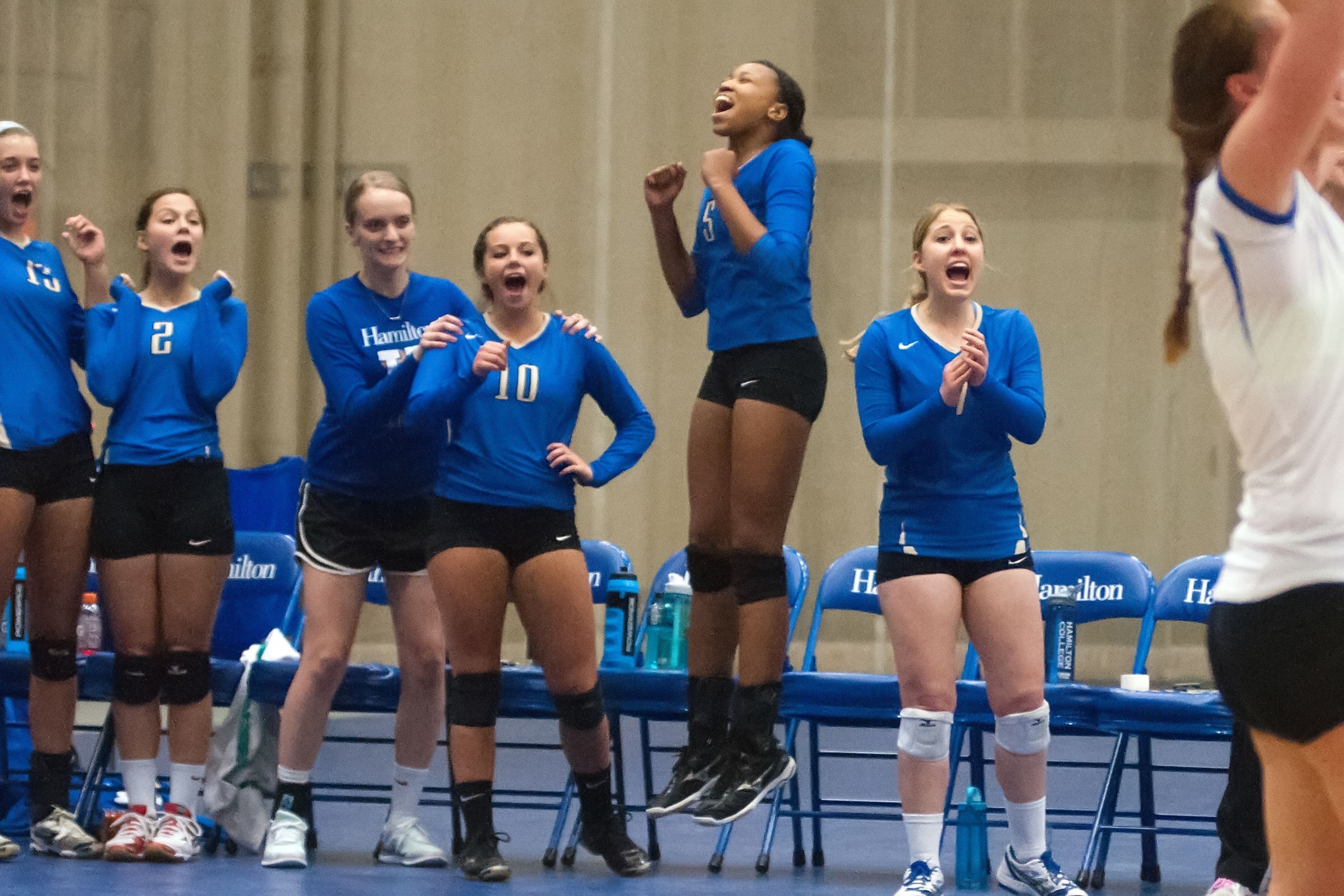 Hamilton College defeated Skidmore College in four sets but was tripped up by Sage College in three sets at the 2014 Skidmore Classic inside the Williamson Center on Sept. 27.

Skidmore stats | Sage stats

The Continentals (10-4 overall) extended their win streak to five matches with a 20-25, 25-17, 25-13, 25-21 victory against the 2-11 Thoroughbreds on Saturday afternoon. Sage (14-4) swept Hamilton by scores of 25-19, 26-24 and 25-17 in the last match of the day.

Margaret O'Brien '18 was the Continentals' all-tournament team selection. O'Brien tied a season high with 12 kills and added nine blocks against Skidmore. She posted a season-best hitting percentage of .438 with seven kills and no errors in 16 attack attempts against Sage.

Courtney Brown '18 chipped in 11 kills against the Thoroughbreds and Jessica Weston '17 and Erin Donahue '17 added 10 apiece. Kyndal Burdin '18 was credited with 37 assists and 13 digs, and Christine Zizzi '18 served four aces. Anna Brown '15 led the defense with 25 digs and Jamie Granskie '16 contributed 10. Weston posted six blocks as Hamilton finished with 15 as a team.

Against the Gators, Brown paced the Continentals with 10 kills and Weston hammered nine more. Burdin passed out 28 assists and Brown and Kirsten Kampmeier '16 picked up 10 digs apiece.

Hamilton travels to Williams College on Friday, Oct. 3, for a NESCAC clash between the last two teams without a conference loss.