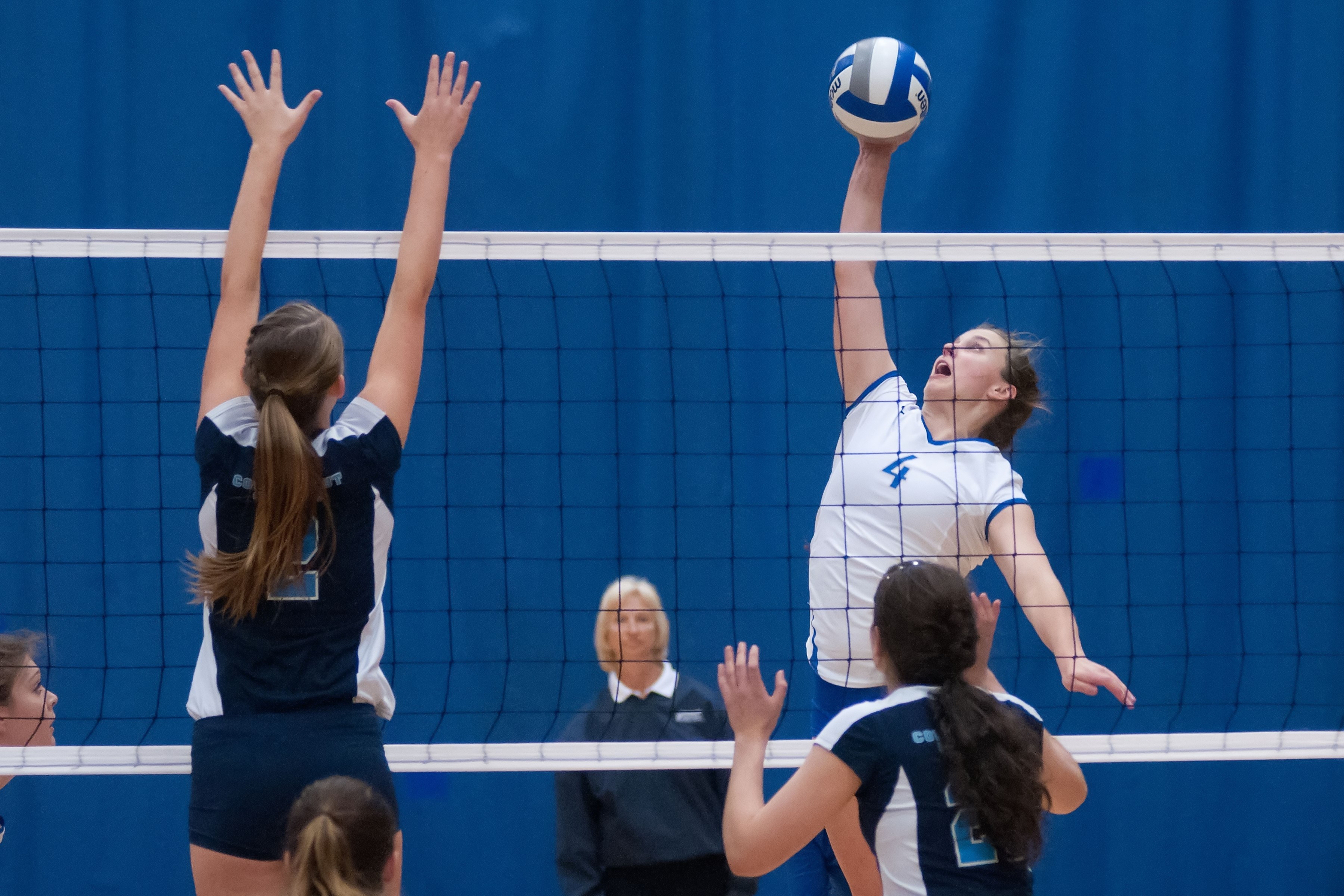 The Hamilton College volleyball team opened its 2015 season by topping visiting Morrisville State College in four sets Wednesday night at Margaret Bundy Scott Field House. The Continentals won the first two sets by 25-16 scores, and after the Mustangs claimed the third 25-16, Hamilton rallied for a 25-23 win in the decisive fourth.

Box score

The Continentals trailed most of the fourth set, taking their first lead at 13-12. The teams remained within two points of each other the rest of the way, with the Mustangs tying the score at 23 before committing a service error that set Hamilton up for the match-clinching point.

Erin Donahue '18 led three Continentals in double figures offensively, collecting 13 kills. Courtney Brown '18 and Jessica Weston '17 added 11 and 10, respectively.

Kyndal Burdin '18 paced all players with 35 assists and notched a career-best eight kills. Margaret O'Brien '18 also finished with eight kills.

Jamie Granskie '16 finished with a team-best 12 digs. Donahue and Claire Kitz '19 added respective totals of eight and seven. Weston had a hand in five blocks to lead Hamilton; Burdin and Kitz had two apiece.

Morrisville (1-4) was led by Courtney LaVere, who finished with nine kills, and Kylie Murphy, who recorded 11 digs. Helena Hanes collected 16 assists and Shania Shaver paced all players with four service aces.

Hamilton returns to action Friday for the first of two days of competition at the University of Rochester Invitational. The Continentals take on SUNY Oswego and SUNY Geneseo in their first two matches.