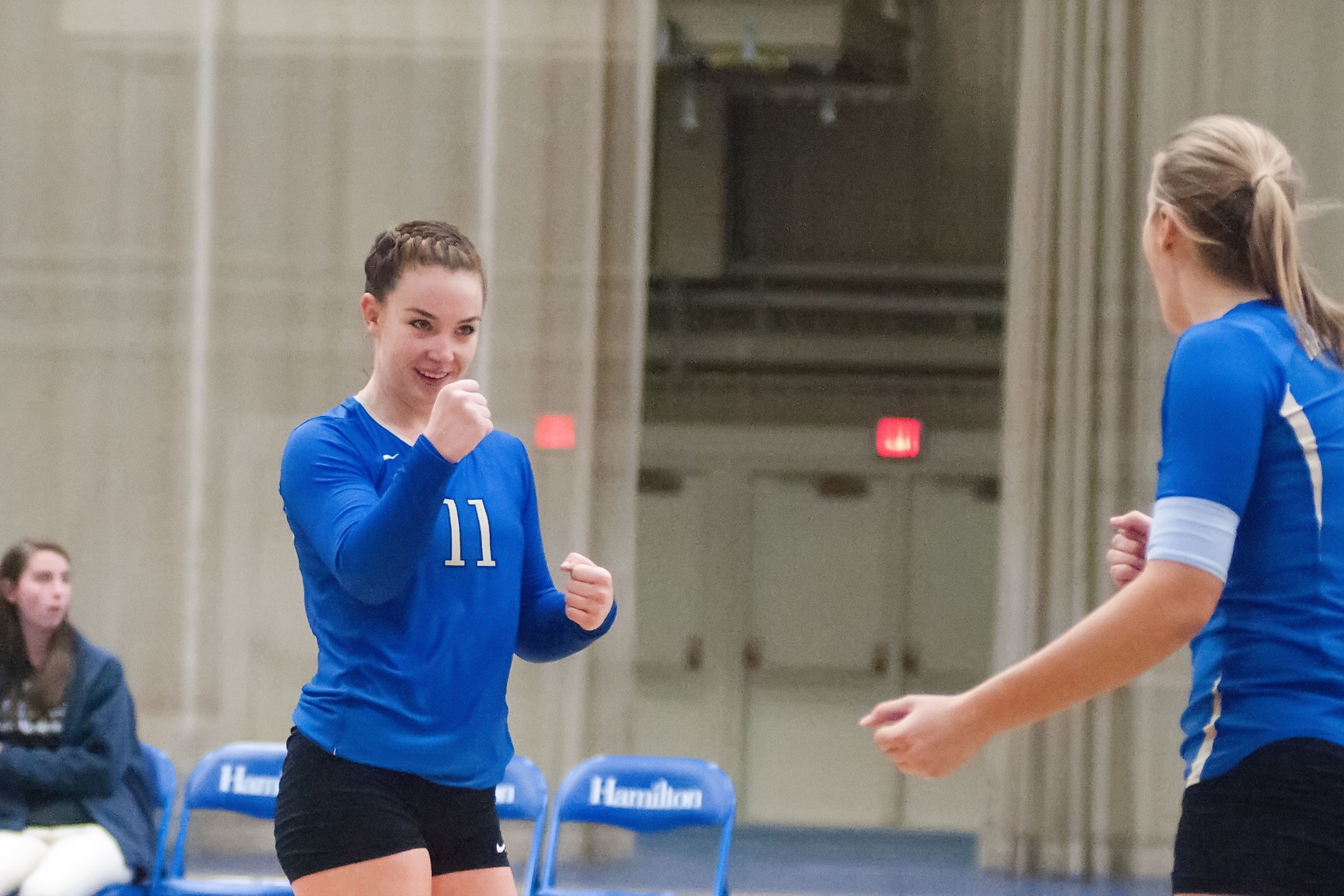 The Hamilton College volleyball team closed out its weekend road trip with a 3-0 loss to NESCAC rival Amherst on Saturday afternoon at Amherst's LaFrak Gymnasium.

Box score
The Continentals fell to 10-6 overall and 2-2 in the conference while the Lord Jeffs raised their overall record to 11-4 and their NESCAC mark to 4-1. Amherst won the first two sets by scores of 25-20 and clinched the victory by taking the third, 25-8.

The Continentals were held to a season-low 26 kills with Erin Casey '15 leading the team with six. Courtney Brown '18, Kyndal Burdin '18, Margaret O'Brien '18 and Jessica Weston '17 contributed four each. Burdin finished with 14 assists. Anna Brown '15 paced Hamilton with 25 digs and Christine Zizzi '18 collected a season-best 10 for the second straight match.

Amherst's Maggie Danner and Nicole Gould had a match-high 10 kills apiece. Setters Katie Brew and Nicole Carter totaled 14 assists apiece, and Katie Warshaw led all players with 28 digs.

Hamilton returns home this weekend for a pair of NESCAC matches during the College's Fallcoming/Family Weekend celebration. The Continentals host Colby on Friday, Oct. 10, at 8 p.m. and take on Bowdoin on Saturday at 2 p.m. Amherst plays a non-league match at Westfield State on Wednesday.