Walsh '16 wins women's 5,000m title at state track & field meet
---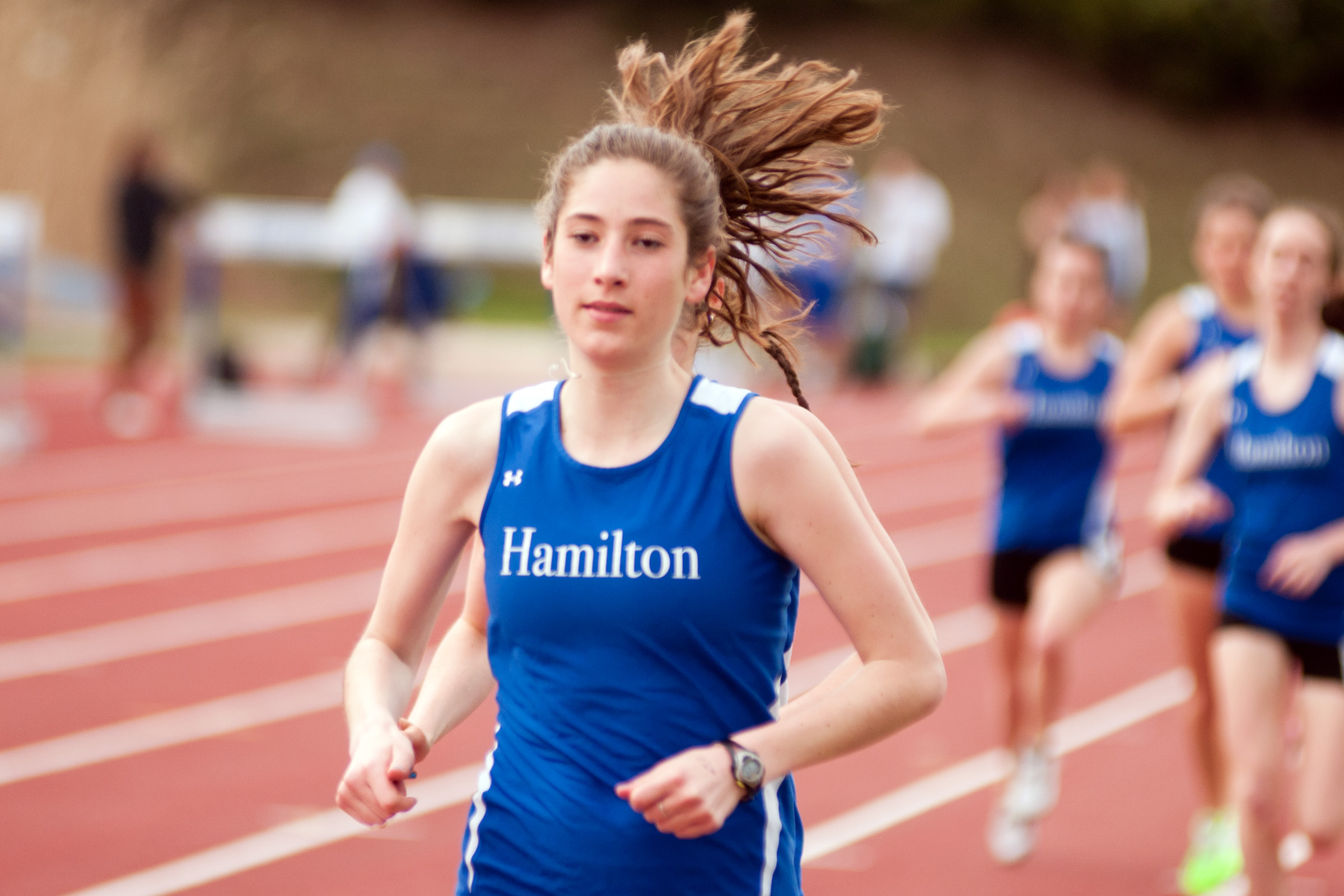 The Hamilton College Continentals opened two days of competition at the 2014 New York State Collegiate Track Conference (NYSCTC) Indoor Championships at St. Lawrence University's Newell Field House on Friday.

Results

Adrian Walsh '16 highlighted the Continentals' first day performance, winning the 5,000-meter run in a time of 17:20.70. Walsh's performance ranks 10th nationally and meets the qualifying standard for the 2014 Eastern College Athletic Conference (ECAC) Division III Championships.

Hamilton also scored in the distance medley relay as the quartet of Krystina Choinski '15, Clare O'Grady '14, Jessye McGarry '16 and Sarah Ohanesian '14 took fourth place in an ECAC-qualifying time of 12:35.51.

Kristine Oren '14 cleared 3.00 meters (9 feet, 10 inches) in the pole vault to place 10th and the 800-meter relay foursome of Yuwen Michelson '17, Kathryn Wall '16, Sarah Fromm '16 and Samantha Buttrick '17 took 11th place in 1:54.63.