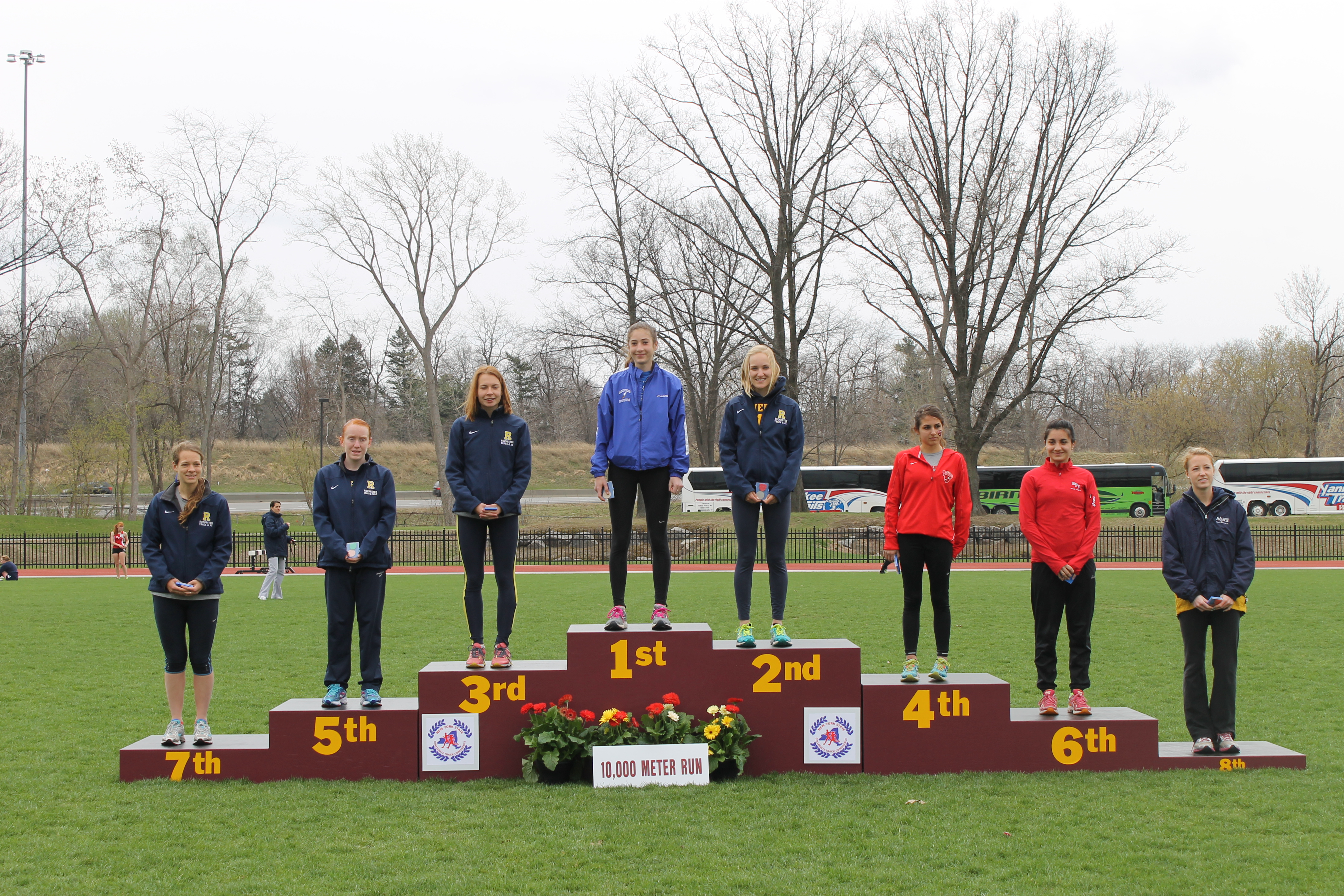 The Hamilton College women's track & field team wrapped up two days of competition at the 2014 New York State Collegiate Track Conference (NYSCTC) Outdoor Championships at St. John Fisher College on Saturday afternoon.

Complete results

The Continentals placed ninth at the 13-team meet with 36 team points. Ithaca College captured the team title and nationally ranked No. 18 St. Lawrence University finished second.

Adrian Walsh '16 highlighted Hamilton's performance with a win in the women's 10,000-meter run on Friday. Walsh's winning time of 37:48.17 was 2.37 seconds ahead of the runner-up. Walsh, who is ranked fifth in the event in Division III, is the first Hamilton female to win an outdoor track event since Muriel Schwinn '13 earned gold in the women's 100-meter dash in 2011. Walsh also placed sixth in the women's 5,000-meter run, posting a time of 18:14.55 on Saturday.

Sarah Ohanesian '14 and Michelle Fish '17 scored points in both the women's 800- and 1,500-meter runs. Ohanesian was runner-up in the 1,500 with a time of 4:40.65 and took fifth place in the 800 in 2:23.22. Fish finished third in the 800 and fourth in the 1,500 with times of 2:20.72 and 4:44.19, respectively.

Members of the track & field team will compete in the 2014 Eastern College Athletic Conference Division III Outdoor Championships, which begin Thursday, May 15, at Rensselaer.