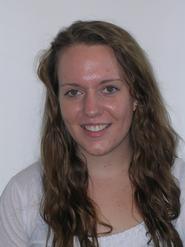 Hamilton College women's crew member Caroline Walton '15 (Skaneateles, N.Y./Skaneateles Central School) has been selected for the 2014 Division III Pocock All-America Team by the Collegiate Rowing Coaches Association (CRCA).

2014 CRCA Division III All-America Team

Walton is the first Hamilton women's rower on the All-America first team after she was placed on the second team in 2013. Walton is one of nine rowers on the first team and a total of 18 honored in all.

Walton rowed in either the 4- or the 6-seat for the women's varsity 8 this spring. Hamilton was ranked 11th in the USRowing/CRCA Division III Top 15 poll that was released on May 14 and third by the NCAA in the final varsity 8 and team rankings for the New York Region.

The All-Americans must have participated in at least 75 percent of all races during the current season and rowed at least 75 percent of the season's races in the varsity boat. The head coach of the student-athlete's institution must be a member in good standing of the CRCA.

Selection criteria for the All-America team includes: Strength of schedule, regular season record, end-of-season regatta results, nomination rank, coach's comments and 2,000 meter erg score.