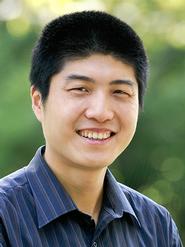 A favorable review of Associate Professor of East Asian Languages and Literatures Zhuoyi Wang's book Revolutionary Cycles in Chinese Cinema, 1951-1979 recently appeared in Modern Chinese Literature and Culture, a scholarly journal devoted to the culture of modern and contemporary China. The book was published in 2014 by Palgrave Macmillan.
The review was written by Jessica Ka Yee Chan, assistant professor of Chinese studies at the University of Richmond.
The book, according to Chan, is "the first book-length study (in English) on Chinese cinema in the Mao era (1949-1976)" and is "well-researched and passionately written."
Chan commended Wang for "making a daring move into uncharted territory and providing a much-needed comprehensive history of Chinese cinema during the Mao era," and said Wang "has made an important intervention and expanded our vocabulary in discussing the production, distribution, and reception of films that are different from and yet similar to those produced in a capitalist system."