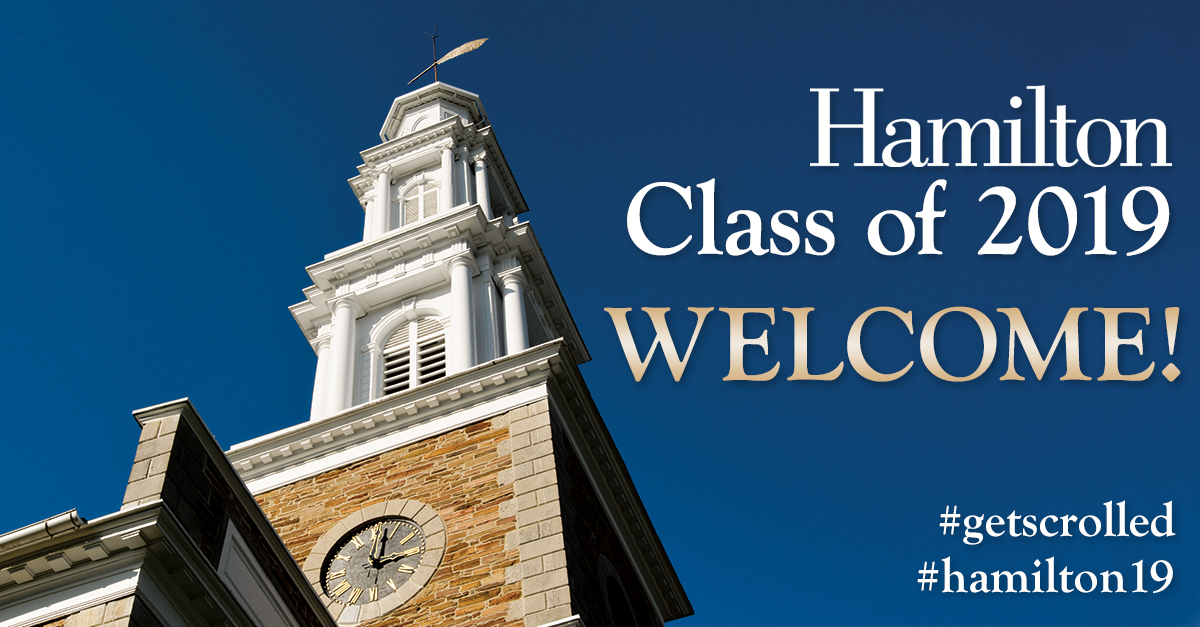 Hamilton welcomes accepted students for its annual Admission Open house on Monday, April 20. Students accepted for the Class of 2019 along with their families will be on campus to experience "a day in the life" on the Hill.
A full slate of activities is planned. Visitors can sample Hamilton classes, tour the campus, take part in faculty seminars and learn about the financial aid process.
President Joan Hinde Stewart and Dean of Admission and Financial Aid Monica Inzer will greet the Class of 2019 and their families, and then visitors can join members of the Hamilton community for lunch.
Students and families can delve into such topics as study abroad, campus organizations, student research and outdoor leadership, and learn more about the work of the Arthur Levitt Public Affairs Center and Community Outreach and Opportunity Project (COOP). A visit to the new Kennedy Center of Theatre and the Studio Arts is a must.