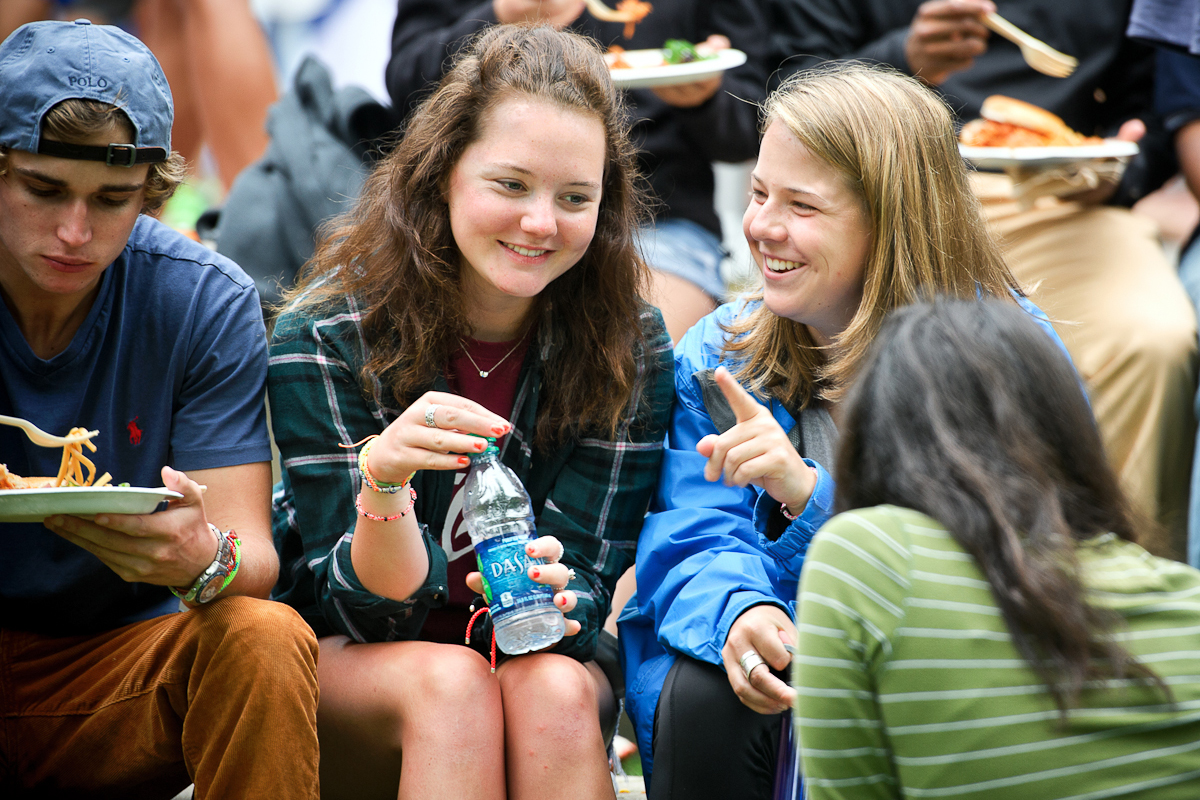 Members of Hamilton's class of 2018 arrive on campus to begin New Student Orientation on Saturday, Aug. 23. More than 280 first-year students took part in pre-orientation programs Adirondack Adventure, Outreach Adventure and the new eXploration Adventure and returned to campus on Friday. The remaining members of the class will arrive and move in for New Student Orientation, which begins on Saturday, Aug. 23.
Events begin at noon with a welcome picnic at McEwen Quad, followed by a welcome from President Joan Hinde Stewart at 1:30 p.m. in Wellin Hall. Students and their families are then invited to a reception to meet the president, deans, administrators, and faculty representatives from each office and academic department in the tent on Dunham Green.
In the coming days the new students will meet with their advisors, take part in mini-classes with Hamilton faculty, tour the new Kevin and Karen Kennedy Center for Theatre and the Studio Arts, enjoy social activities such as a dance party, and big prize bingo.
The class will sign the historic register in Kirkland Cottage and officially matriculate into Hamilton on Tuesday, Aug. 26. On Wednesday morning, Aug. 27, they'll participate in Hamilton Serves, an annual program that sends the entire class out to local nonprofits to work on service projects.
Convocation, which marks the official start of Hamilton's 203rd academic year, will take place on Wednesday afternoon (streamed live). Members of the administration will welcome students and new faculty, and academic achievement prizes will be awarded to students. Classes begin for all students on Aug. 28.