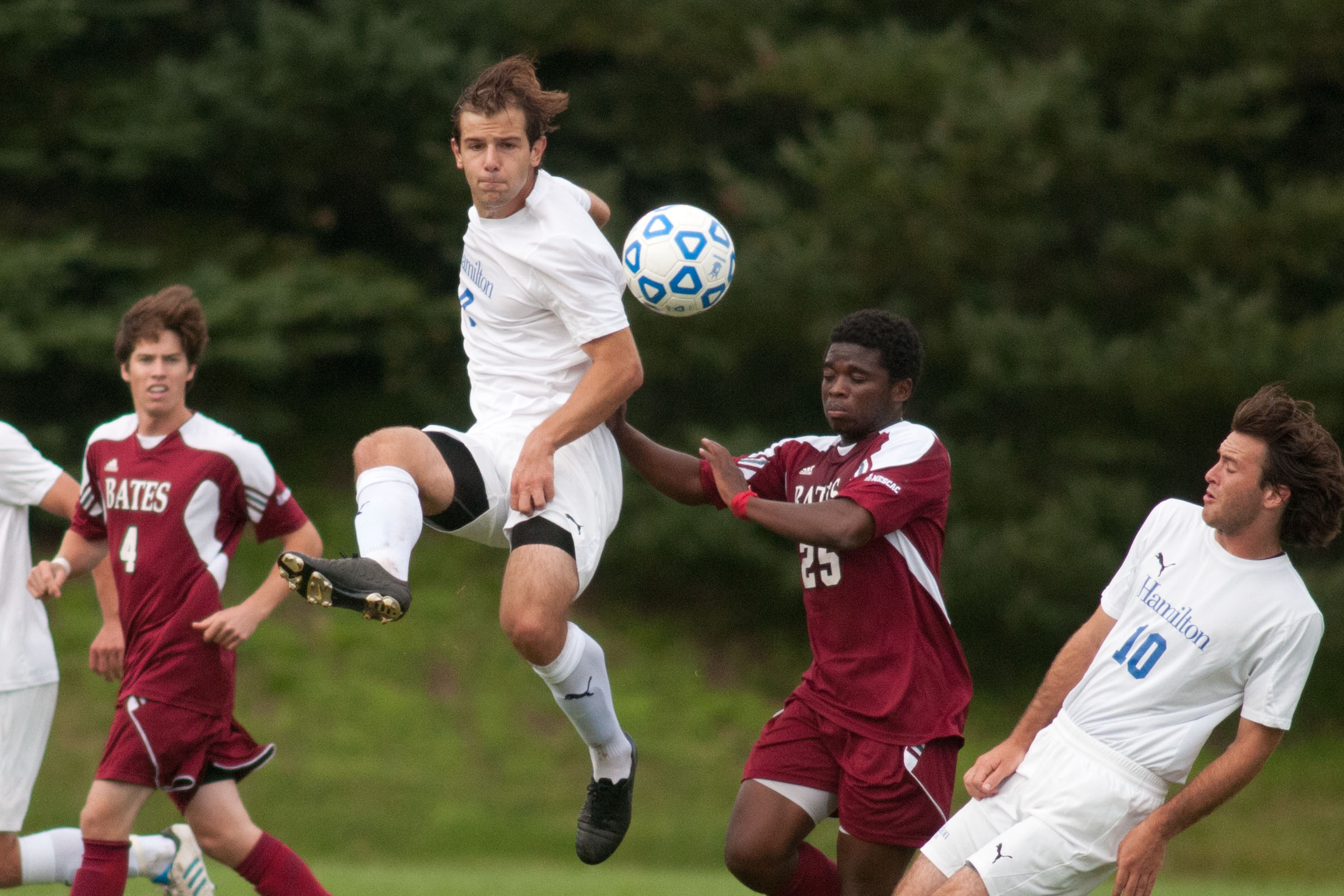 The Hamilton College men's soccer team (4-2-1, 1-2-1 NESCAC) dropped a 2-1 double-overtime decision to NESCAC rival Wesleyan on Saturday afternoon at Wesleyan's Jackson Field. The Cardinals won the game with a penalty kick in the final minute of play.

Box score
The teams traded early goals then played nearly 95 scoreless minutes over regulation and two overtime sessions before Wesleyan's late game winner. Wesleyan's Ben Bratt '15 converted the penalty kick with 52 seconds remaining in the second and final overtime period. The Cardinals outshot the visitors 28-13, including a 6-4 advantage during overtime. Hamilton's Harris Pollack '17 made two of his career-high 11 saves following regulation.

Hamilton took the lead in the 12th minute on a goal by Dan Kraynak '15. Kraynak took a long pass from Bayard Geeslin '16 and turned it into his team-leading sixth goal.

Wesleyan tied the score five minutes later on a give-and-go by Adam Cowie-Haskell '18 and Omar Bravo '15. Cowie-Haskell's goal was his second of the year. Emmett McConnell '15 made four saves in net for Wesleyan (4-2-2, 3-1-1).

The Continentals continue NESCAC competition next weekend with a 2:30 p.m. game at nationally ranked No. 10 Amherst on Saturday, Oct. 4. Wesleyan travels to Colby on Saturday.